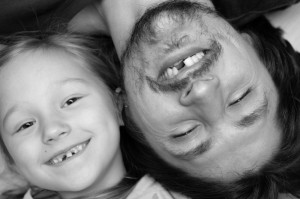 If you have a severely damaged smile — maybe you're missing several teeth, or it could be that years of living have left them worn down and decayed — you probably feel a significant amount of shame and embarrassment to show your smile. Or maybe you've gotten used to the embarrassment of a damaged smile, and you're dealing with extremely low self-esteem as a result. If that's the case, there's something I want you to know today, and not a second later: there's a solution for your severely damaged teeth.

That's right — full-mouth reconstruction could be the life-changing solution you've been seeking. Read on to learn more about this miraculous option available from Dr. Allan S. Mohr, your trusted Massapequa dentist.
Full-Mouth Reconstruction
Smiles that have experienced a significant amount of damage can rarely be repaired with just a few crowns or replacements. No, many times, you need a much more extensive solution — and that's when we begin to discuss full-mouth reconstruction. This is an option that rebuilds or restores all of the teeth in your upper and lower jaws, and it can be a truly transformative experience for patients dealing with severe damage.
The procedures that may be included in your full-mouth reconstruction plan are many. It could include dental implants, implant supported dentures, crowns, veneers, fixed bridges and tooth-colored dental fillings, or a combination of any. Your trusted dentist will take x-rays, impressions, intra- and extra-oral images and maybe even a Panorex image to help decide which procedures are best for your full-mouth reconstruction.
Once your dentist has created your unique restoration plan, the full-mouth reconstruction process will likely require many visits to the dentist, and it's not unreasonable to expect it to take 12 months or more. It seems like a long time, but the result? It's worth it — a strong, beautiful smile that you're excited about showing off.
Am I a Good Candidate for Full-Mouth Reconstruction?
Full-mouth reconstruction is not an option we enter into lightly. When you meet with your dentist, you'll be able to talk at length about your options for restoring your smile — as well as your overall goals for your teeth and any concerns you may have with full-mouth reconstruction.
Typically, you're a good candidate for full-mouth reconstruction if you want to restore teeth that have sustained extensive damage. The need may arise from:
Teeth that are worn as a result of long-term exposure to acid from certain foods and beverages
Teeth that are missing as a result of an accident, severe decay or trauma
Fractured or broken teeth
Chronic headaches or jaw pain
Visit Your Massapequa Dentist Today
Full-mouth reconstruction could be the solution you've been waiting for, but the only way to know for sure is to request an appointment with Dr. Mohr today. If you are a good candidate for full-mouth reconstruction, we can begin discussing your unique treatment plan immediately. Don't wait to call office to learn more about your restoration options — we'd love to give you your smile back.