Dental Implant Dentist in Massapequa Park
Millions of adults lose teeth each year due to accident, injury, illness, or disease. In addition to diminishing self-confidence, missing teeth cause bite problems, dietary restrictions, and bone loss. Now, there's a stable solution to missing teeth that closely mimics nature's design – dental implants. With dental implants, Dr. Allan Mohr can secure a single tooth, several teeth, or even a full denture. You can smile, eat, and speak with complete confidence knowing that your tooth replacement is firmly anchored in place. When you visit our Massapequa Park, NY dental office, you'll find a number of solutions to the problem of missing teeth, and dental implants are the most modern and advanced option available today.
A dental implant may sound complicated, but it's really based on a very simple design. If you've ever lost a tooth, you know that the portion you see when you smile is only part of the full picture. A tooth extends into the jaw bone via the tooth root. The jaw bone surrounds the tooth root and holds it in place. A dental implant is simply an artificial tooth root made from titanium. Just like with a natural tooth root, the jaw bone surrounds the titanium and holds the implant firmly in place. Dr. Mohr then attaches a custom crown, bridge, partial, or denture to the dental implant, leaving you with a fully functioning, completely renewed smile.
Dental Implant-Retained Dentures
Removable dentures, especially lower dentures, tend to slip and click at the most inopportune times. An implant-retained denture is a type of overdenture that is supported and attached to dental implants. The implants stabilize the denture and stimulate new bone growth, thereby preventing bone loss that can cause dentures to become ill-fitting over time. Dr. Mohr offers several types of implant-retained dentures to Massapequa Park and surrounding communities, and we can accommodate a variety of needs with excellent solutions chosen based on lifestyle, oral health level, and ultimate goals.
Why should you consider dental implants? They were developed to dramatically improve the results of tooth replacement treatment, and they do. They offer greater strength, durability, aesthetics, and comfort. What more could you ask for in your dental treatment?
Dental Implants on Long Island
All in all, tooth loss often causes even more tooth loss, and while other restorative treatments can help replace the teeth in an aesthetic sense, they do very little to prevent the tissue and bone atrophy that can cause the real, long term damage. However, Dr. Allan S. Mohr can now offer a predictable solution that is secure, long-lasting and natural-looking. That solution: dental implants.
Learn More About Dental Implants on Long Island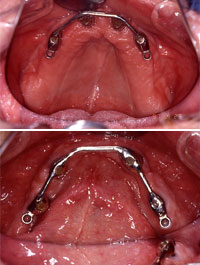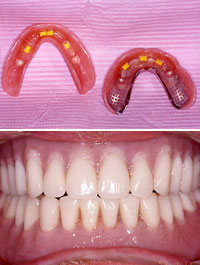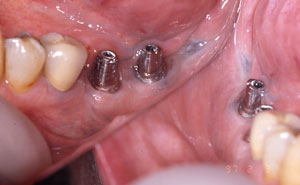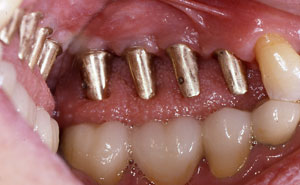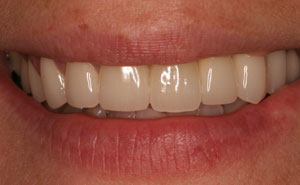 We'll make every step of the dental implants process easy. All you have to do is contact us for an appointment to discuss the treatment plan and find out if you're a good candidate for the procedure. Most patients are, and various oral surgeries can correct any problems that might be standing between you and dental implants. If you're in Massapequa Park, Massapequa, Seaford, Wantagh, Lindenhurst, or Farmingdale, ask us about dental implants today!