KOR Teeth Whitening - Massapequa Park, NY • Long Island
A Whitening Option Designed to Revolutionize Your Smile
Right now on store shelves, you'll find a nearly endless array of whitening products promising dramatic results. In truth, most of them are quite weak and contain very little of the compounds actually needed to break up stains. To really whiten your teeth and get rid of the most stubborn stains, you need a professional treatment, and amongst them, by far the best is KOR Teeth Whitening. We offer KOR in our Massapequa Park practice, and with it, we can eliminate the stains most treatments leave behind to create truly beautiful results you'll be able to enjoy for years to come.
Why Choose Dr. Allan S. Mohr for KOR Teeth Whitening?
Dr. Mohr is a KOR Premier Provider
Whiten Smile Up to 10 Shades
Eliminates Severe Staining (Including Tetracycline)
How KOR Teeth Whitening Works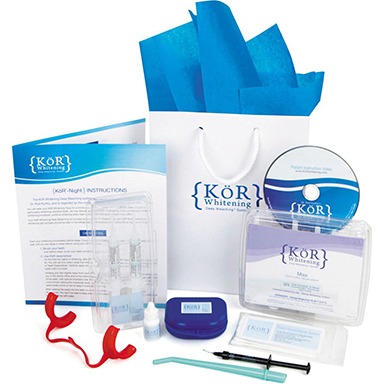 KOR is the only professional teeth whitening system that combines both in-office and at-home procedures to deliver even higher-quality results. This dual approach not only enables it to eliminate stains most other treatments can't tackle (like those made by tetracycline use), but it also gives you the power to make sure your smile stays perfectly white for a lifetime.
When you come in to see us for KOR Teeth Whitening, we'll first examine your teeth to make sure you don't have any outstanding dental problems, and then we'll apply a very powerful bleaching gel to your teeth. We'll leave it on for about 15 minutes, wipe it off, and reapply a few times until we reach a certain level of whiteness.
Then, we'll send you home with your own custom-made whitening kit which you'll use daily for the next two weeks. After that, you'll come back to our office so we can repeat the in-office procedure. Once this is done, you can easily expect your smile to be up to 10 shades whiter. Plus, with the take-home kit, you can give yourself the occasional touchup to make sure your new glow never fades.
To learn more about KOR and everything it can do for your smile, contact us today.
Dramatic Before & Afters from Real Patients of Dr. Mohr
Want to see what makes KOR so special? Then look no further than our gallery below. Every smile you'll see has gone through the KOR Whitening system, and the results truly speak for themselves. No matter what color a patient's teeth were when they came to see us, KOR was able to make their natural whiteness shine through.
Articles about Teeth Whitening by Dr. Mohr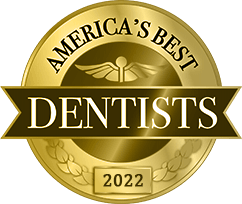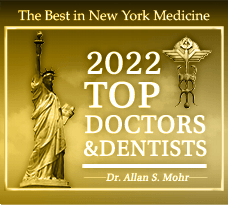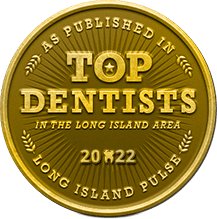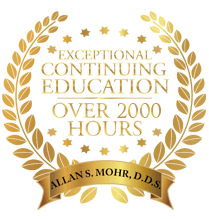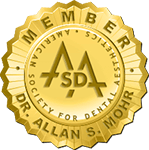 Ask Us

How

We Can Change Your Life