Understanding the Cost of Dental Implants - Massapequa Park, NY • Long Island
How Much Will You Spend on Your New Smile?
Dental implants have quickly become the most popular method of tooth replacement, touted by dentists and patients alike as the gold standard. Of course, as with any dental work, price is always a factor. The best treatment in the world doesn't really matter if you can't afford it! What all goes into the cost of dental implants? Are they really worth the investment? Can insurance be used to cover them? Dr. Allan Mohr answers all of these questions and more below.
Why Choose Dr. Allan S. Mohr for Dental Implants?
Types of Dental Implants
The most important thing to understand when it comes to the cost of dental implants is that it will always be different from patient to patient. This is because implants are quite versatile and can be designed to help people dealing with varying degrees of tooth loss, ranging from a single tooth to missing all teeth.
A good rule of thumb is that the more implant posts a patient requires, the more expensive the treatment will be. This is because placing a higher number of posts makes the procedure more complicated and also uses more high-quality materials. From least to most costly, implants can be used to support a single crown, a bridge/partial denture, or a full denture.
What are the Stages of Dental Implant Treatment?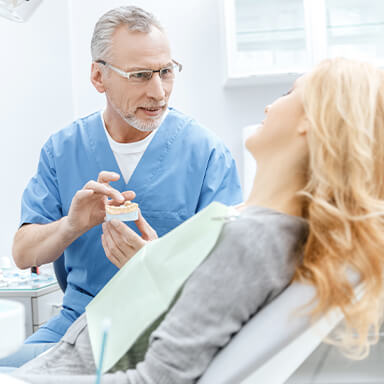 The implant procedure also involves multiple stages, each one with its own unique cost. The first one involves placing the prosthetic tooth roots into the jawbone, which requires a minor surgery. In order to guarantee the best possible results, Dr. Mohr refers his patients to one of his "dream team" oral surgeons or periodontists to perform this part of the treatment.
Then, after a patient has had time to heal, they'll return to Smile Creations where Dr. Mohr will attach their replacement teeth directly to the implants. As touched on above, the number of implants/restorations used can make these stages more or less expensive from person to person. Before any treatment begins, Dr. Mohr will discuss what your particular implant journey will be like and go over all pricing information so you'll know exactly what to expect at every step of the process.
Are Dental Implants Worth the Investment?
Typically, dental implants do cost more upfront compared to traditional bridges and dentures, but in the majority of cases, implant patients end up saving quite a bit as time goes by. How? Regular bridges and dentures have to be completely replaced every 5-7 years on average, compounding their lower initial cost, while an implant can easily last for 30 years or more. In addition to the superior function and aesthetics offered by implants, this durability means patients end up spending thousands less on periodic maintenance, making them a smart choice for both your smile and your wallet.
Does My Insurance Cover Dental Implants?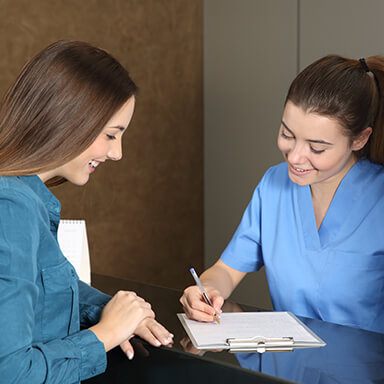 For a long time, dental implants were not covered by dental insurance because most plans only paid for less expensive options like regular bridges and dentures. However, this is slowly changing. Now, many plans are starting to offer benefits for dental implants because the treatment has proven to be so effective.
Many patients are able to save by combining different types of insurance benefits as well. Medical insurance can often be used to offset the cost of the placement surgery, and dental insurance will pay for part of the restorations attached to the implants. During an implant consultation here at Smile Creations, we can go over your different insurance benefits and work out the best way to use them so your treatment is as affordable as possible.
Have More Questions?
If you're ready to enjoy a full and confident smile again, dental implants are by far the best option, and with the help of the team at Smile Creations, we'll ensure your treatment fits comfortably into your budget. To learn exactly what you'll be expected to pay for dental implants, give us a call today to schedule an in-person consultation.
Cost of Dental Implants FAQs
Because dental implants represent a significant investment, it is only natural that you might like to know more about the monetary costs involved in the procedure before you commit to it. That is why we have compiled the following list of FAQs regarding the price of dental implants. If you do not see the information you were hoping for, or you are ready to get a personalized estimate for the cost of your treatment, please contact our team directly.
What Type of Financing Is Available?
Our practice is happy to accept third-party financing through Lending Club and CareCredit. These lenders both offer flexible payment plans with reasonable interest rates. Some patients are even eligible for zero-interest financing plans. Also, if you have a good deal available through one of your credit cards that you would like to use for dental implants, we are happy to accept Visa, Mastercard, American Express, and Discover.
Can I Use My FSA or HSA to Pay for Dental Implants?
Yes! In the vast majority of cases, both healthcare savings accounts (HSAs) and flexible spending accounts (FSAs) can be used to cover the cost of dental implants.
I Found Cheaper Implants at Another Practice. Why Should I Choose Dr. Mohr Instead?
Some practices advertise "cheap" dental implants, but such deals usually come with huge caveats. For example, there might be fine print that drives the total cost of treatment much higher. Or the dentist may not have the qualifications to perform top-tier dental implant care.
Here at Smile Creations, we provide you with candid pricing information. And we never compromise on the quality of treatment. Dr. Mohr and his "dream team" are not just interested in gaining your business; they are truly interested in your oral and overall health.
Can Dental Implants Help Me Save Money?
As we mentioned above, dental implants present an excellent long-term monetary value. However, they can also help you save money in other ways. For example, by equipping you to eat a vast variety of foods, they may help you avoid the suffering and expense of medical issues that commonly result from poor nutrition.
How Can I Avoid Unexpected Expenses Related to My Implant Treatment?
You must be committed to carefully following pre- and postoperative instructions provided by your oral surgeon. Doing so will minimize your risk of infections and other complications and prevent you from spending money to deal with such issues. After you receive your new teeth, you should follow all of Dr. Mohr's instructions for preventing them from suffering damage.
Articles about Dental Implants by Dr. Mohr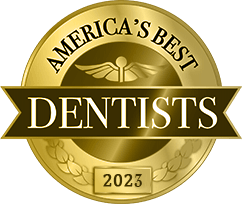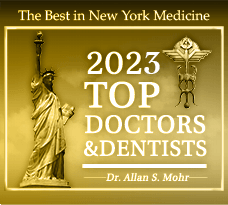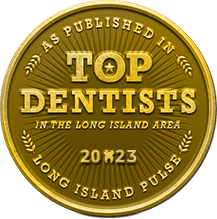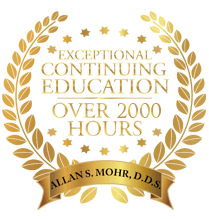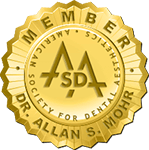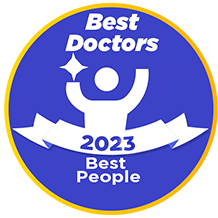 Ask Us

How

We Can Change Your Life