Emergency Dentistry - Massapequa Park, NY • Long Island
Same-Day Dental Care for Fast Pain Relief
No one expects a dental emergency to ruin their day, but you'd be surprised how often they occur right here in Massapequa Park. Teeth can be knocked out while playing sports, broken while chewing on hard foods, or a toothache can suddenly become something that just can't be ignored. Whatever the situation might be, local families can rest easy because Dr. Allan S. Mohr is ready to provide the immediate relief people need. If you have a dental emergency, just give our office a call , and we'll work to see you as soon as possible, preferably the same day. Our goal is to never leave anyone waiting in pain!
Why Choose Dr. Allan S. Mohr for Emergency Dentistry?
Over 35 Years of Experience
Graduate of the Pankey Institute, Spear, & Dawson Academy
Clinical Associate Professor in the Department of Dentistry at the University Hospital in Stony Brook
Same-Day Convenience
Every year, millions of patients with dental issues rush to their local emergency room in need of help, and you know what usually happens? They wait, and they wait for a very long time.
At Smile Creations, we always make emergency patients our top priority no matter what the rest of our schedule looks like. If you or a loved one are in pain, we'll work to see you right away. Plus, our team has the dental experience, expertise, and equipment you just won't find at your standard ER, enabling us to solve your problem and get you back to your life as quickly as possible.
Dental Accidents & Facial Trauma
Broken and knocked out teeth are very common types of dental emergencies, and ones we're more than capable of handling. To take control of the situation and give us the best chance to save the tooth, make sure you:
Try to recover any large pieces of the tooth that you can, only touching the top part and not the root.
Gently rinse the tooth off with warm water, making sure to not disturb any tissue left on the root.
Place the tooth back into its socket if possible. If not, put it in a container of milk or saltwater. The tooth needs to remain wet until we can see you in order to keep it viable for reattachment!
Once a patient reaches our office, we can get to work replanting the tooth and reducing any pain. If the tooth is unsalvageable, we have a number of natural-looking replacements a patient can choose from, including dental implants.
Dental Emergencies Due to Oral Care Neglect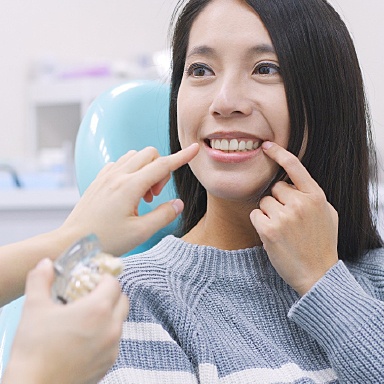 A minor toothache can easily turn into throbbing pain if left untreated, and without immediate attention, the tooth may actually need to be extracted. If you're currently dealing with a severe toothache, you should:
Contact us right away.
Gently rinse your mouth with warm water.
Lightly floss around the tooth to dislodge anything causing pain.
Use a cold compress or OTC medicine to help with any discomfort.
Root Canal Therapy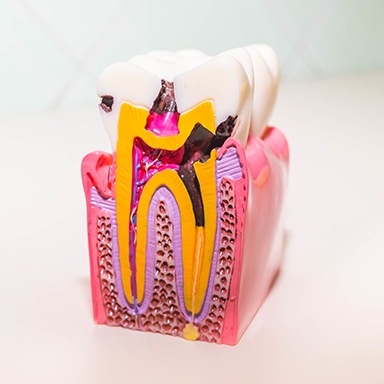 Most of the time, a painful toothache is the result of an infection that has reached the internal nerve of a tooth. In order to relieve this pain and save the tooth, Dr. Mohr can perform root canal therapy. He'll simply numb the tooth, remove any infected tissue, clean and sanitize the tooth, and then rebuild it using a custom-made restoration. When done properly, a root canal treated tooth can be trusted to look and function normally for many years to come.
Tooth Extractions
In the direst cases, we may recommend that a problem tooth simply needs to be removed. We may choose to extract a tooth if:
It is too decayed to be repaired
It is so broken that it cannot be restored
Advanced periodontal disease has damaged the bone supporting a tooth
Decay from one tooth is beginning to threaten those around it
In any case, Dr. Mohr uses his expert touch and plenty of local anesthesia to ensure that our extraction patients remain comfortable the entire time. If necessary, he can help a patient quickly replace the tooth as well.
Learn More About Tooth Extractions

Dental Emergency FAQs
Dr. Mohr and our team are ready to leap into action to help you cope with your dental emergency. However, before you save our number in your phone as your go-to dentist, you may want to learn more about emergency dentistry and how we address it. That is why we have compiled the following list of FAQs. If you don't see the information you were hoping for, we invite you to contact us directly.
How Much Does Emergency Dentistry Cost?
The cost of your treatment will depend on the specifics of your dental emergency. Some patients just need a prescription, whereas others require root canal therapy or another major procedure. Our team will be upfront with you about pricing and help you explore your payment options. Remember, you should not let concerns about cost hold you back from receiving treatment. The longer you wait to see a dentist, the worse your oral health problem will become — and the more expensive it may be to treat!
How Can I Prevent a Dental Emergency?
You can greatly reduce your risk of suffering from a dental emergency if you attend regular preventive appointments, practice thorough oral hygiene, and take precautions to prevent dental trauma. For example, you should always wear a mouthguard during sports and avoid using your teeth as a tool to open packages or trim your fingernails.
When Should I Visit the ER Instead of an Emergency Dentist?
In most cases, ER personnel do not have the training necessary to address a dental emergency. However, if you have broken facial bones or are bleeding uncontrollably, a visit to the ER is in order. After you receive initial care, you can visit our office for follow-up treatment. If you are ever in doubt as to whether you should visit us or the ER, give us a call and describe the situation. We'll let you know what your next steps should be.
How Long Can I Wait to See an Emergency Dentist?
Some types of dental emergencies, such as a partially or fully dislodged tooth, require immediate attention. If you receive care within an hour or two, it is possible that we can splint the tooth back into place. For other types of dental emergencies, such as a dull toothache, you may safely be able to wait a day or two before you visit us.
What Should I Do if I Have a Dental Emergency While Traveling?
You can use Google or another search engine to find a local dentist who offers emergency care and who has good reviews. Ask the dentist to send your records to us so we can be ready to serve you when you return home and need follow-up care.
In Pain? Need Help? Call the Best Dentist on Long Island!
Dental emergencies can certainly be stressful, but with Dr. Mohr on your side, you can breathe a little easier knowing that your problem will be taken care of by a certified expert. To learn more about dental emergencies or schedule an emergency appointment, give us a call.
Articles about Emergency Dentistry by Dr. Mohr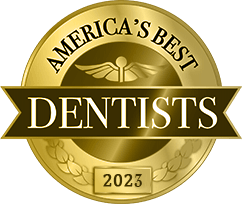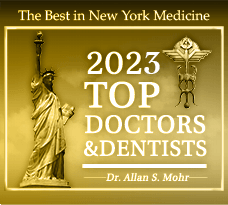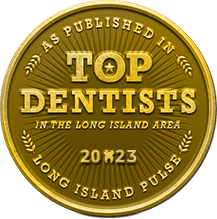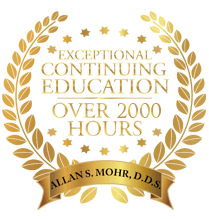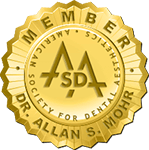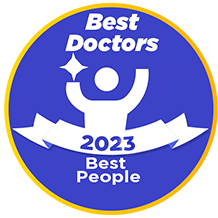 Ask Us

How

We Can Change Your Life