New Patient
Information
Welcome to the practice of Dr. Allan S. Mohr! He and the rest of our team are always happy to accept new patients to our Massapequa Park practice so they can experience truly world-class care and service at every appointment. If you're thinking about coming to see us for the first time, please take a moment to read through the helpful information below. Afterward, if you have any questions, be sure to give us a call.
Your First Visit
Your first visit with Dr. Mohr will include a comprehensive analysis of your teeth, gums, and occlusion (the way your teeth fit together). He'll also perform an oral cancer screening, take X-rays, and scan your teeth for decay with our cavity-detecting laser. He may use an intraoral camera and/or patient education videos to help explain his findings.
Once we have a clear picture of your health as well as a solid understanding of your goals and concerns, we can create a treatment plan that caters to your unique circumstances. Follow-up appointments for professional cleanings, periodontal therapy, or advanced dental work can be scheduled before you leave our office. If you have any questions about what to expect at your first visit, don't hesitate to call the office and speak with a member of our team.
New Patient Forms
Our new patient forms are available online for your convenience. Simply 1) Click the button below to download the forms, 2) Print, 3) Complete them prior to your first visit at our office, and 4) Bring them to your appointment so you can see Dr. Mohr right away!
Please note: Adobe Acrobat Reader is required. If you do not have this software, it is available as a free download here.
Dental Insurance Information
To help you afford the costs of maintaining you and your family's happy and healthy smiles, there is a financial coordinator in our Massapequa Park dental office. Together, you can arrange payments that fit your budget. For your convenience, we will file all necessary paperwork with your dental insurance provider and accept your co-payment at the time of service. Call us today to learn more about your dental insurance plan.
We also accept cash, checks, and credit cards, including American Express, Discover, MasterCard, Visa, CareCredit, and LendingClub.
Smile Now, Pay Later with CareCredit & LendingClub
If you need some flexibility in your payment plan, then we'll be glad to work with you in order to develop a schedule that accommodates your budget needs.
We offer 0% interest for six, 12 and 18-month payment plans through CareCredit. This credit card can help you finance dental expenses by providing a way to pay immediately for the treatments and procedures you need or want for yourself and your family.
We are additionally partnered with LendingClub to bring patients low-monthly payments designed to fit any budget.
Contact our practice to discuss your options. If we determine that you are a candidate for CareCredit or LendingClub, you may then return to this page and click the buttons below to complete your application.
Apply for CareCredit Apply for LendingClub
Patient Specials
For a limited time, patients can whiten their smiles in our office for the discounted price of $299. We'll use the ZOOM! in-office bleaching system to gently remove years' worth of stains from tobacco, coffee, and food, revealing a bolder, brighter smile that will revitalize your appearance! We also have a multitude of other patient specials – click the button below to learn more!
Properly Maintaining Cosmetic Dental Work
If you have made an investment in cosmetic dental work with Dr. Allan S. Mohr (or any other cosmetic dentist on Long Island), it is imperative that you properly maintain restorations to ensure your smile does not deteriorate over time. Having a relationship with a dentist that understands how to properly care for cosmetic cases and aesthetic restorations is especially important for patients that have had a smile makeover or full-mouth reconstruction. As a decorated and trained cosmetic dentist, Dr. Mohr always ensures the proper instruments and polishes are used during your routine visits.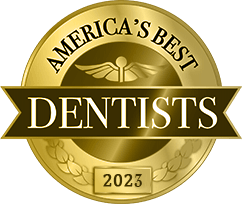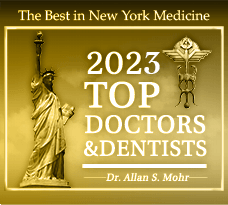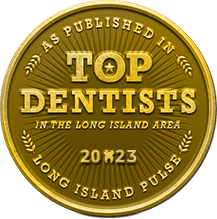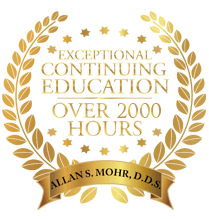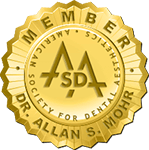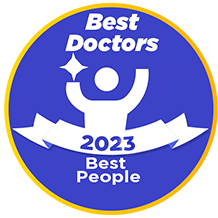 Ask Us

How

We Can Change Your Life