All-Porcelain Dental Crowns - Massapequa Park, NY • Long Island
WHERE BEAUTIFUL AESTHETICS MEETS IMMACULATE FUNCTION
With all of the modern advances in dental materials and methods, there's no reason why patients shouldn't have highly esthetic crowns that are durable and long-lasting. Dr. Allan Mohr is pleased to offer the latest in crown technology to his Massapequa Park patients, including all-porcelain crowns that preserve, protect, and enhance the beauty of teeth.
WHY CHOOSE DR. ALLAN S. MOHR FOR ALL-PORCELAIN CROWNS?
PRESERVE, PROTECT & ENHANCE BEAUTY OF TEETH
NATURAL-COLORED PORCELAIN BLENDS SEAMLESSLY INTO YOUR SMILE
REPAIR A COMPROMISED TOOTH BEFORE AN EXTRACTION & IMPLANT IS NEEDED
What is a Dental Crown?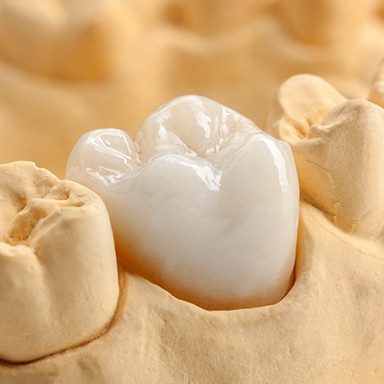 You may have heard of a crown referred to as a cap because it fits over a tooth similarly to a baseball cap on a head. Broken, cracked, decayed, and weakened teeth can all be fully repaired using a crown.
In the past, crowns were created from dark metals, which detracted from the esthetics of the smile. Now, they can be made from a variety of materials, and we prefer to use 100% porcelain crowns because they more closely resemble natural teeth and can withstand tremendous biting forces. Dr. Mohr often places all-porcelain crowns on the teeth that show when a patient smiles.
The Dental Crown Process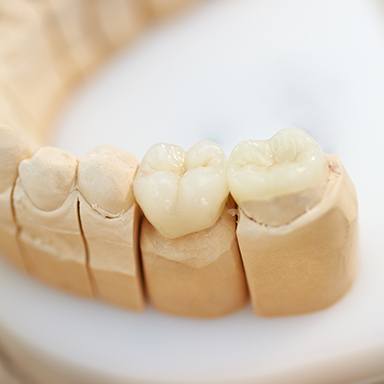 The process of fitting and placing your porcelain crown will require at least two visits. Dr. Mohr will conservatively shape your natural tooth to allow room for the restoration. He then takes impressions and photographs and sends them to our laboratory. The laboratory uses precise color-matching techniques to create a porcelain crown that blends seamlessly with the neighboring teeth. Dr. Mohr then places and bonds the crown during a second visit, and you'll leave our Massapequa Park office with a beautifully restored smile!
The Benefits of Getting a Dental Crown
Dental crowns offer a range of benefits, including improving the appearance of a damaged or discolored tooth, restoring the shape and size of a broken or decayed tooth, and protecting a weakened tooth from further damage. They also help to strengthen the tooth structure, improve chewing and speech, and can last for many years with proper care. Additionally, dental crowns are often used to support dental bridges, cover dental implants, and protect teeth that have undergone root canal treatment.
Transformational Porcelain Crown
Before & Afters by Dr. Mohr
Porcelain crowns can create some truly amazing results, but you don't have to take our word for it thanks to the gallery below. There, you'll see just some of the gorgeous smiles Dr. Mohr has been able to give our patients. You'll be shocked at the difference they can make!
Porcelain Crowns FAQs
Would you like to know more about porcelain crowns? Below, we've compiled a brief list of questions that our patients frequently ask about this treatment. If you don't find the information you were hoping for, you are always free to give us a call. We look forward to speaking with you!
How Durable Are Porcelain Crowns?
Porcelain crowns are extremely durable. They can easily withstand all the rigors of everyday eating, and they have the potential to last for 10 years or longer before replacement becomes necessary. However, if you habitually grind your teeth, you may need to wear a nightguard to protect your crowns from premature breakage.
Will the Porcelain Ever Stain?
Porcelain is nonporous, which means that it does not absorb pigments like regular tooth enamel. It has the potential to retain its original color for many years! However, keep in mind that if you accidentally scratch the porcelain, particles might get caught in those little scratches and affect your crown's appearance. That is why it is important for you to use a low-abrasive toothpaste when you are cleaning your teeth and your restorations.
What Kind of Care Do Porcelain Crowns Require?
You can care for porcelain crowns in basically the same way you care for your natural teeth. You should brush thoroughly twice a day, floss once a day, and visit our team for a checkup and cleaning twice a year. You should also avoid biting down on anything hard (like ice) that might break or chip your crowns.
How Much Do Porcelain Crowns Cost?
The cost of porcelain crowns is in the same general ballpark as the cost of metal crowns. If your crown is considered to be necessary for your dental health, your insurance policy is likely to cover a portion of its cost. On the other hand, if you are investing in crowns only because you want to improve your smile's appearance, you insurance might not cover them. Our team will be happy to give you a price estimate for your treatment when you come in for your consultation.
Why Are Porcelain Crowns Better than Metal Ones?
The most obvious advantage of porcelain crowns is their natural appearance, which metal crowns lack. However, porcelain crowns come with additional benefits as well. For example, they are less likely to cause increased dental sensitivity because they do not conduct temperature as well as metals. They are also ideal for individuals with metal sensitivities or metal allergies.
Is It Painful to Get a Porcelain Crown?
Dr. Mohr is focused on making sure his patients always have a comfortable experience in our office. Local anesthesia, Dr. Mohr's gentle touch, and optional sedation can make sure you feel little to nothing during your crown procedure. A bit of sensitivity or swelling afterward is normal, but it should subside relatively quickly.
Can you replace my metal crown with a porcelain one?
While it is possible to replace an old metal crown with a porcelain one, we will not always recommend doing this. If the metal crown is located toward the back of the mouth and can't be seen in the smile, and it's functioning well, then it should be left alone. However, if the crown is old, damaged, or obvious, then yes, Dr. Mohr can give you an updated restoration.
Will my tooth feel sensitive after getting a porcelain crown?
Just like any dental procedure, your tooth and the nearby gum tissue will probably feel a little sensitive or sore afterward. This won't be anything severe…at most, a patient may want to take some OTC medication to feel more comfortable. Typically, these symptoms go away on their own after a few days. In fact, the sensitivity is typically less for a porcelain crown compared to a metal one because the material doesn't conduct heat/cold as much.
Can I just get a veneer instead of a porcelain crown?
This entirely depends on the state of your tooth, its location, and what you want it to look like after treatment. Veneers are better suited for front teeth with minor cosmetic imperfections or damage, while crowns are ideal for restoring more severe trauma and back teeth. Location is a big determining factor when choosing the right restoration, but so is the degree of trauma. A small crack or chip can easily be corrected with a veneer, but for a broken or unstable tooth, a crown is definitely the smarter way to go.
Are there any diet restrictions with porcelain crowns?
Not really—the only adjustments to a patient's diet that Dr. Mohr might recommend are those he would give to any patient. These revolve around keeping the sugar in one's diet to a minimum (particularly sweet drinks) and being careful when chewing really hard or sticky foods. A patient may also want to try to avoid overindulging in richly-pigmented foods and drinks (think coffee and wine). While porcelain is stain-resistant, it isn't stain-proof! Fortunately, regular brushing, flossing, and dental cleanings can allow a patient to basically eat/drink whatever they like while keeping their restoration looking and functioning like new.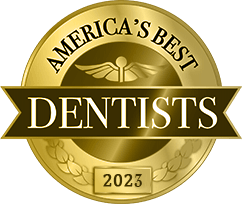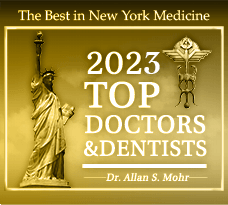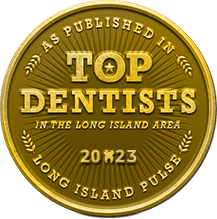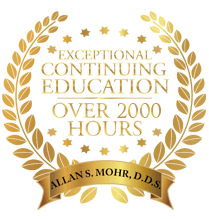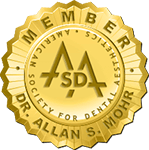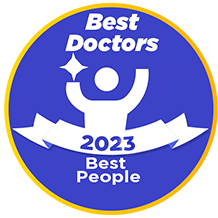 Ask Us

How

We Can Change Your Life

let articles= "https://www.smilecreations4u.com/blog/category/cosmetic-dentistry/all-porcelain-crowns/"; $("#blog-feed").rss(articles+'/feed"', { ssl: true, snippet:true, limit: 4, layoutTemplate: '