Dental Implant Placement - Massapequa Park, NY • Long Island
Dental Implants Placed by a Dream Team of Specialists
For the past three decades, dental implants have been considered the premier solution for tooth loss. In fact, it's estimated that over 3 million people have dental implants right now, and that number is expected to grow rapidly as the population continues to age.
If you're considering getting dental implants in Massapequa to replace your missing teeth, you should know that the procedure actually begins with a minor surgery. At Smile Creations, Dr. Allan Mohr only works with the top oral surgeons and periodontists in the area so that his patients always receive the highest-quality care and a comfortable experience. To learn more about this important part of your implant journey, read on below.
Why Choose Dr. Allan S. Mohr's Dream Team for Dental Implant Placement?
Part 1: Initial Consultation
To begin the implant process, you'll first need to schedule a consultation with Dr. Mohr so he can evaluate your oral health and make sure you are a good candidate for the treatment. This will involve him performing an oral exam as well as taking a few diagnostic images and X-rays.
In order to be ready for implant surgery, a patient needs three things: good dental health, stable overall health, and enough strong jawbone to securely hold the posts. Lacking any of these could compromise the procedure or endanger the longevity of an implant.
If you're dealing with an ongoing dental problem, such as gum disease, Dr. Mohr can take care of it right here at Smile Creations. For a general health problem, which can include things like uncontrolled diabetes, he will recommend that you visit your doctor and work with them to make sure you're able to safely undergo oral surgery.
If your jawbone is too thin to support implants (which is common because bone loss is a side effect of tooth loss), Dr. Mohr will refer you to one of his specialists for a bone grafting procedure. This will involve using your own bone or donated tissue to build up and strengthen your jaw so it can be the perfect foundation for your new teeth.
Part 2: The Procedure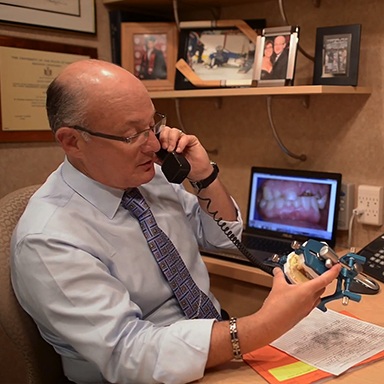 Once you are ready for surgery, Dr. Mohr will refer you to one of his trusted oral surgeons or periodontists. He considers this network his "dream team," and visiting them will feel like an extension of Dr. Mohr's practice. They'll know everything about your case so your experience will be nice and seamless.
The procedure will start with the doctor numbing the area they intend to place your implant. When you're not able to feel anything, they'll make a small incision in your gums to expose your jawbone. They'll then create a hole to place the implant, and then they'll position the implant within it before suturing the gums back together. Thanks to modern-dental techniques, most patients report feeling little to no discomfort both during and after their procedure.
Part 3: Healing/ Osseointegration
After your placement surgery, you'll be given a few months to heal before returning to Dr. Mohr to have your final restorations attached to your implant(s). You may experience a little soreness, swelling, and bleeding in the treatment area for a few days afterward, but any discomfort can easily be managed with over-the-counter medication. Thanks to the quality of specialists Dr. Mohr works with for this part of the procedure, most patients are able to return to work the very next day.
During this healing time, your implants will actually begin to bond with your jaw just like a natural tooth root. This process is called osseointegration, and it's the key to implant stability. When your implants have fully merged with your jaw (which can take 3-6 months on average), Dr. Mohr will let you know that you're ready to receive your new teeth.
Breathtaking Results, Every Time
Dr. Mohr's experience as an implant and cosmetic dentist spans over 3 decades. His advanced training, experience, and commitment to utilizing the best techniques, technologies and materials in modern dentistry set his practice apart. His unique artistic ability and mastery of functional aesthetics make his work truly shine.
Explore the incredible before and after photos below, and when you are ready to experience a smile transformation of your own, give us a call. Dr. Mohr offers complimentary, 1-on-1 consultations to discuss your options and develop a custom treatment plan. Also, ask us about our limited-time offer: monthly dental implants payment plans, as low as $199/month!
Dental Implant Placement FAQs
Your dental implant placement surgery will be a pivotal step on your journey to a renewed smile. However, we understand that you might be a little nervous about it. To help put your mind at ease, we've provided answers to some of the questions that our patients most frequently ask about this minimally invasive procedure.
How Can I Prepare for the Surgery?
The doctor who performs your surgery will give you some pre-op instructions that will help you prepare for the day of your procedure. In general, it is a good idea to wear comfortable clothes and have a friend or family member ready to drive you to and from your appointment. You should also go grocery shopping so you have plenty of food available during the first few days of your recovery. Additionally, if you smoke, it would be wise to stop about a week or two prior to your surgery.
Can I Be Sedated During the Surgery?
In most cases, sedation is certainly an option during the implant placement surgery. Different levels of sedation are available, and the doctor who performs your surgery can discuss the pros and cons of each one with you. Nitrous oxide, oral conscious sedation, and IV sedation are all forms of sedation that are commonly used during implant placement surgery.
What Can I Eat After the Placement Surgery?
Immediately following your surgery, you should stick to eating soft foods that will not irritate the incision sites. Things like soup, applesauce, and even ice cream are all acceptable choices. It is also wise to avoid spicy or hot foods. As you heal, you can gradually start to incorporate more solid foods. If you have any questions or doubts or about what you should or should not eat, your oral surgeon or periodontist will be happy to give you further guidance.
When Will I Be Able to Return to Work?
The timeline for returning to work after dental implant placement surgery varies from patient to patient. However, it isn't unusual for people to be able to return to work within a few days. Some are even able to go back to work on the first day following their surgery.
What if I Experience a Problem During the Healing Process?
You are always welcome to reach out to Dr. Mohr or the doctor who performed your surgery. Seeking help is especially important if you experience excessive pain, swelling, or other signs of an infection. Infections are rare, but if they progress too far, they can lead to serious complications.
Visit Your Long Island Implant Dentist Today
To learn more about this part of the implant procedure, or to schedule your initial consultation and start rebuilding your smile, contact us today. We also offer affordable monthly financing and currently have a dental implant special promotion!
Articles about Dental Implants by Dr. Mohr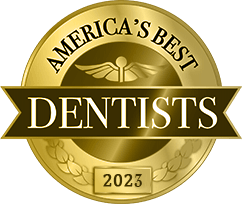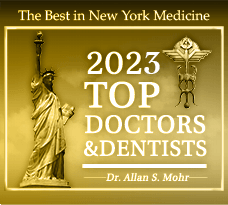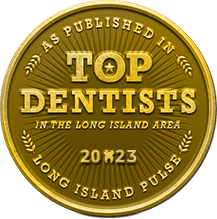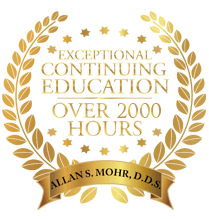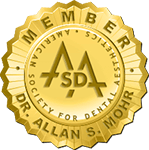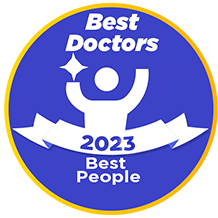 Ask Us

How

We Can Change Your Life