Take-Home Teeth Whitening - Massapequa Park, NY • Long Island
Whiten Your Smile from the Comfort Of Your Own Home
If you walk into any store today, you'll see a nearly endless variety of teeth whitening products on the shelves, ranging from toothpastes to whitening strips and beyond. While all of them might seem quite different, they have one distinct thing in common: they're all long on promises and short on results. The truth is, anything you can buy yourself is not going to be strong enough to break up stubborn stains and make your teeth noticeably whiter. To get the results you really want, the kind that you and other people will actually notice, you need a professional strength treatment.
At Smile Creations, we're able to offer our patients the best of everything when it comes to convenience and effectiveness with our custom-made teeth whitening kits. With one, you'll be able to turn up the brightness on your smile by up to EIGHT shades while simply sitting and relaxing at home.
Why Choose Dr. Allan S. Mohr for Take-Home Whitening?
40% Whitening Gel (vs 20% Over-the-Counter)
Custom-Made Set of Whitening Trays
Wear for 30 Minutes a Day for 2 Weeks
How Take-Home Teeth Whitening Works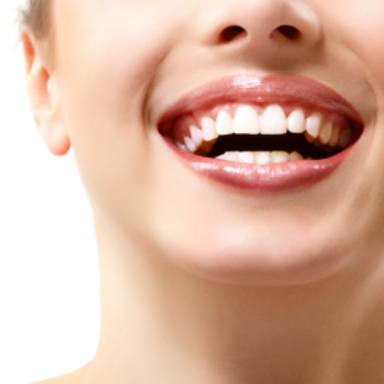 The first thing that makes our whitening kits different from other generic treatments involves the bleaching gel we use, in that ours has a much higher concentration of the product that actually whitens your teeth, which is usually carbamide peroxide or hydrogen peroxide. Store bought treatments usually have a 20% concentration of these compounds, while ours starts at 40%.
Of course, it's also important to have something that will keep the gel on the teeth, which is why our kits include a custom-made set of mouth trays as well. These are specially formed using an impression of a patient's teeth so they fit comfortably in the mouth and fully protect the bleaching gel from being exposed to saliva (which compromises its whitening ability). Most of the kits you'll find in the store have one-size-fits all trays, which not only makes them uncomfortable for many people, but they typically don't adequately protect the gel as well.
Once a patient receives their kit from us, they simply need to wear their trays with the gel for about 30 minutes a day for up to two weeks to achieve complete results. Most see a difference after just one session, but trust us, you'll want to use it for the full two weeks!
Why Patients Love Take-Home Teeth Whitening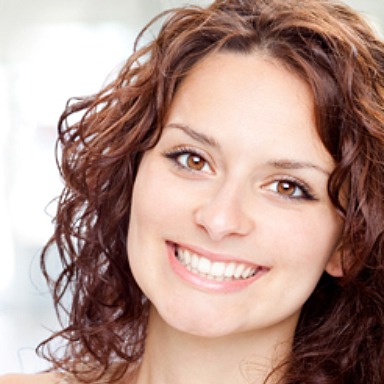 Convenience : When you have one of our kits, you can choose to whiten whenever you want. Want to do it while you catch up on e-mails? Go right ahead. While binging your favorite show? Sure thing. Have a busy day and can't do it till late? Not a problem.
Guaranteed Results : Many patients who try our kits have already used other whitening methods with little success, but with ours, patients consistently see smiles that are six, seven, and even eight shades whiter.
Easy Touch -Ups: Maintaining your newly white smile is nice and easy. Just use the kit from time to time whenever you need a boost! We even recommend our kits to patients who get one of our in-office whitening treatments to further improve their overall result.
Take-Home Teeth Whitening FAQs
Are you ready to enjoy all the benefits of professional teeth whitening from the comfort of your own home? You have much to look forward to! Before you commit to the treatment, however, you might be curious to learn more about it. You may find the information you are looking for in the following list of FAQs.
How Safe Is Take-Home Teeth Whitening?
Take-home teeth whitening is very safe! Before you begin your treatment, Dr. Mohr will ensure that your teeth are healthy enough for the whitening process. Also, since we will provide you with custom whitening trays, it is very unlikely that the whitening gel with contact the soft tissues in your mouth (such as your gums) and cause irritation.
If you feel some sensitivity due to teeth whitening, that is nothing to worry about. It is quite normal and usually wears off fairly quickly.
How Can I Optimize My Results?
You can optimize your teeth whitening results by making sure your teeth are clean when you apply the whitening product. The presence of plaque and tartar on your teeth can interfere with the gel's efficacy. You can also limit your consumption of staining foods and beverages during the weeks when you are using your take-home whitening kit.
How Much Does Take-Home Teeth Whitening Cost?
Because we custom-design your whitening trays and provide you with such a potent whitening solution, you can expect this treatment to cost more than bleaching treatments you can purchase over the counter. However, it is still one of the most affordable cosmetic dentistry options — and its outstanding results make it worth the price.
Should I Opt for Take-Home or In-Office Whitening?
Both types of treatment are very effective. If you want to brighten your smile as quickly as possible, we recommend that in-office whitening be your first choice. However, if you think it would be uncomfortable to sit still for an in-office procedure or you simply prefer to whiten your teeth on your own schedule, a take-home kit maybe your ideal option. Our team will be happy to discuss the pros and cons of both types of treatment with you.
Will Take-Home Teeth Whitening Work on Bonding, Veneers, or Other Restorations?
Teeth bleaching agents work by penetrating the pores in teeth to break up stains. Dental restorations, on the other hand, do not have this porous nature and therefore do not change color in response to bleaching agents. If you would like to brighten your teeth, you may need to get your restorations replaced in order for your smile to maintain a uniform appearance. Dr. Mohr will be happy to talk to you about your options for achieving your dream look.
Smile Brighter with a Long Island Cosmetic Dentist
Dr. Allan Mohr has been creating beautiful, natural-looking smiles for decades, so if you're ready to restore that youthful glow to your grin, he knows the perfect way to do it. Stop wasting time with underpowered and watered-down whitening products. Come get the solution you need to smile a little bigger and a little brighter here at Smile Creations with our take-home whitening treatment.
To learn more and schedule an appointment, contact us today.
Articles about Teeth Whitening by Dr. Mohr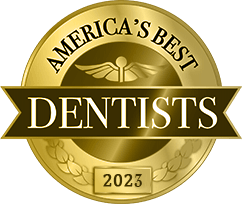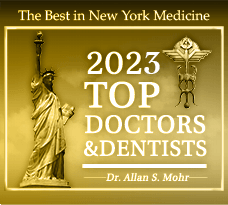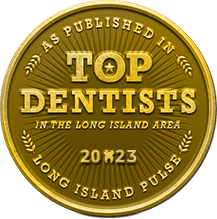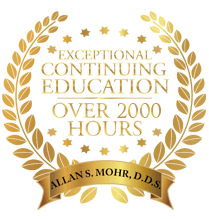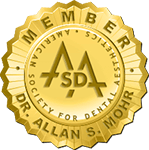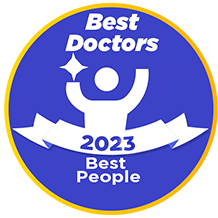 Ask Us

How

We Can Change Your Life