Single-Tooth Dental Implants - Massapequa Park, NY • Long Island
Get Rid of the Gap with State-of-the-art Dental Implants
It's amazing the impact that a single missing tooth can have on a person's oral health and confidence. That one gap can easily cause a person to think twice before smiling or taking a large bite of food, and at the same time, it also makes them much more likely to experience gum disease and additional tooth loss! Fortunately, dental implants in Massapequa can fully restore a smile's strength, function, and appearance at the same time by providing the most lifelike replacement available today.
Why Choose Dr. Allan S. Mohr for Single-Tooth Dental Implants?
Single-Tooth Dental Implants: An Overview
When it comes to replacing missing teeth, dental implants are in a class of their own. They are the only treatment that actually restores both parts of a tooth: the root and crown. A small titanium post is placed into the jawbone to act as a new tooth root, and this is used to support a porcelain crown that shows in the smile.
The procedure to get an implant involves two main phases: placement and restoration. After a consultation with Dr. Mohr, he'll refer you to one of his trusted specialists to position the post within your jawbone. After being given time to heal (during which the implant will physically bond with your jaw), you'll return to Dr. Mohr to receive your custom-made crown. In just a matter of months, that pesky gap can be gone forever!
The Benefits of Single-Tooth Implants
Natural Appearance: Dental implants look just like real teeth because they are built like real teeth! Between their two-part structure and a specially-designed porcelain crown from Dr. Mohr, the final result is virtually indistinguishable from a natural tooth.
Stability: Because an implant is anchored directly into the jawbone, it has a hold and security that traditional bridges and partial dentures simply can't match. It will stay firmly in place whether you're speaking or enjoying a nice piece of steak.
Longevity : With the proper care, which only consists of routine oral hygiene, a single dental implant can be trusted to last for 30 years or more.
Bone Retention : Jawbone atrophy is a very common side effect of tooth loss, and dental implants are the only tooth replacement that can stop and even reverse this process. As a result, an implant can prevent the remaining teeth from shifting out of place (which happens often) and maintain healthy bone to preserve the overall shape of a patient's face.
Is a Dental Implant Right For You?
If you're interested in getting a dental implant so you can enjoy your complete smile again, all you have to do is call your Long Island implant dentist, Dr. Allan Mohr, to schedule an initial consultation. At this appointment, he'll let you know if you're a good candidate for the treatment and even outline what your implant process will entail.
Explore the before and after cases below to see the beautiful transformations Dr. Mohr creates every day at his practice. When you're ready to make the change in your life you deserve and makeover your smile, contact us for a free consultation. We also offer affordable monthly payment plans for dental implants, as low as $199/month.
Say "Goodbye" to the Gap
Dr. Mohr has already helped countless patients reclaim their smiles and their confidence with dental implants, and he can do the same for you. All it takes is just one phone call. To schedule your implant consultation, contact us today.
Single Tooth Implant FAQs
If you have lost a single tooth, we certainly hope that you will consider getting a dental implant to replace it. Before you commit to the procedure, however, you may want to learn more about it and how it works. That is why we have put together the following brief list of FAQs. If you would like additional information about dental implants, you are welcome to contact our team directly.
How Much Does a Single Tooth Implant Cost?
Our team will provide you with an estimate for the cost of your implant when you visit us for your consultation. In general, a single tooth implant procedure costs less than other types of implant treatments. Most patients are eligible for low-interest financing to help them break up the cost of their new tooth into affordable monthly payments.
Will Getting a Dental Implant Affect My Remaining Natural Teeth?
A traditional bridge relies on the remaining natural teeth for support. That is why the teeth next to a gap (the abutment teeth) have to be filed down before the prosthetic gets placed. Dental implants are different. They are anchored in the jawbone and are completely self-supporting. Therefore, it is very unlikely that your remaining natural teeth will need to be modified in any way.
I Can Still Chew Food — Why Should I Spend Money on Getting a Single Tooth Replaced?
At first, a single missing tooth may not cause too much inconvenience (aside from its aesthetic consequences). Over time, however, it can lead to some significant complications. For example, the nearby teeth may begin to drift out of place, leading to uncomfortable misalignment and problems with your jaw joint. If you lose a bottom tooth, the one directly above it may even over-erupt (extend too far from the gumline) and eventually fall out altogether.
I'm About to Get a Tooth Extracted. When Should I Talk to Dr. Mohr About Getting an Implant?
If you know one of your teeth will soon need to be extracted, now is the time to ask Dr. Mohr about getting an implant. The sooner you replace your missing tooth, the lower your risk of suffering from long-term oral health issues due to a gap in your smile.
How Can I Care for a Single Tooth Implant?
One of the best things about single tooth implants is the easy maintenance they offer. All you have to do is brush your teeth twice a day, floss once a day, and visit your dentist for routine checkups. Sound familiar? That's right — you can care for a single tooth implant in almost exactly the same way that you would care for a natural tooth.
Articles about Dental Implants by Dr. Mohr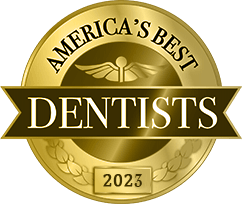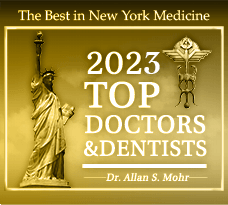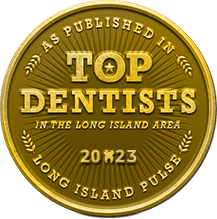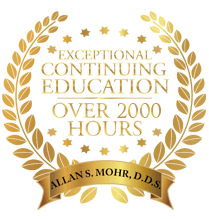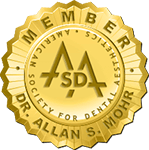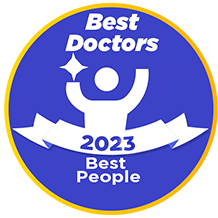 Ask Us

How

We Can Change Your Life