Dentures & Partials - Massapequa Park, NY • Long Island
Eat, Smile, Laugh & Eat the Foods You Love
If you're currently walking around with one or more missing teeth, then you don't need us to list all of the problems you likely have to deal with every day. Simple things like smiling, talking, and eating can feel uncomfortable and awkward, and you're probably worried people will immediately judge you if they see the condition of your teeth. At Smile Creations, Dr. Allan Mohr and our team aren't here to judge you, we're here to offer a solution: dentures in Massapequa Park. Whether you're missing just a few teeth or all of them, we can help you get your complete smile back.
Why Choose Dr. Allan S. Mohr for Dentures & Partials?
Permanently Attach Your Dentures with Mini-Dental Implants
Same-Day Relines & Repairs
Eat Your Favorite Foods with Confidence & Ease
Who's a Good Candidate for Dentures?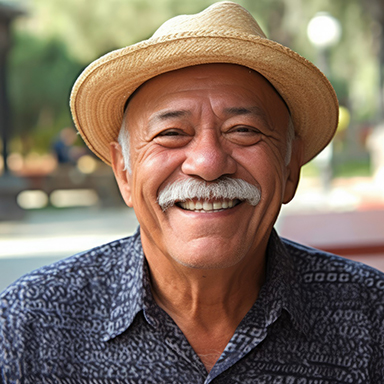 If you've ever had to think twice about what you could eat or say because of your missing teeth, then you're likely the perfect candidate for dentures. Have unwanted gaps caused you to smile less as well? A custom-made prosthetic from Dr. Mohr could be exactly what you need to look and feel like yourself again. If you're on the fence about whether or not you should speak to a dentist about your tooth loss, click the button below to learn more.
Effects of Missing Teeth
Some of the effects of missing teeth are obvious—there are changes in your appearance, certain syllables become difficult to say, and many types of food can seem like they're off-limits because you can't chew properly.
What isn't as well known is that people with missing teeth are also more likely to develop gum disease because of the exposed soft tissues in the mouth. This can kickstart a cycle in which this infection leads to even more tooth loss, exacerbating the problems listed above.
What Qualifies You for Dentures?
You should consider getting a denture if tooth loss negatively impacts your life in any way. While a single missing tooth can typically be replaced using a dental implant crown or bridge, dentures are better suited for those who are missing multiple teeth along the top or bottom or even all of their teeth. Today's prosthetics can be designed to work seamlessly for any patient no matter how many teeth they have, leading to a natural-looking appearance, secure fit, and high level of functionality.
Alternative Tooth-Replacement Options
Traditional partial and full dentures are removable, in that they sit on top of the gums and rely on these tissues as well as any remaining teeth for support. While this method is extremely effective and has helped countless patients over the decades, another option involves dental implant dentures.
With this, the prosthetic teeth are attached directly to the jawbone using a small number of tiny titanium posts that act like new tooth roots. In addition to making the teeth more stable than regular dentures, this approach also helps preserve the strength of the jawbone. This lowers the risk of complications over time as it protects the jaw from shrinking (which happens with regular dentures) and also has the added benefit of making a denture's initial fit last for much longer compared to traditional ones. For patients interested in a longer-lasting solution to their tooth loss, dental implants should definitely be a part of the conversation.
Partial & Full Dentures: An Overview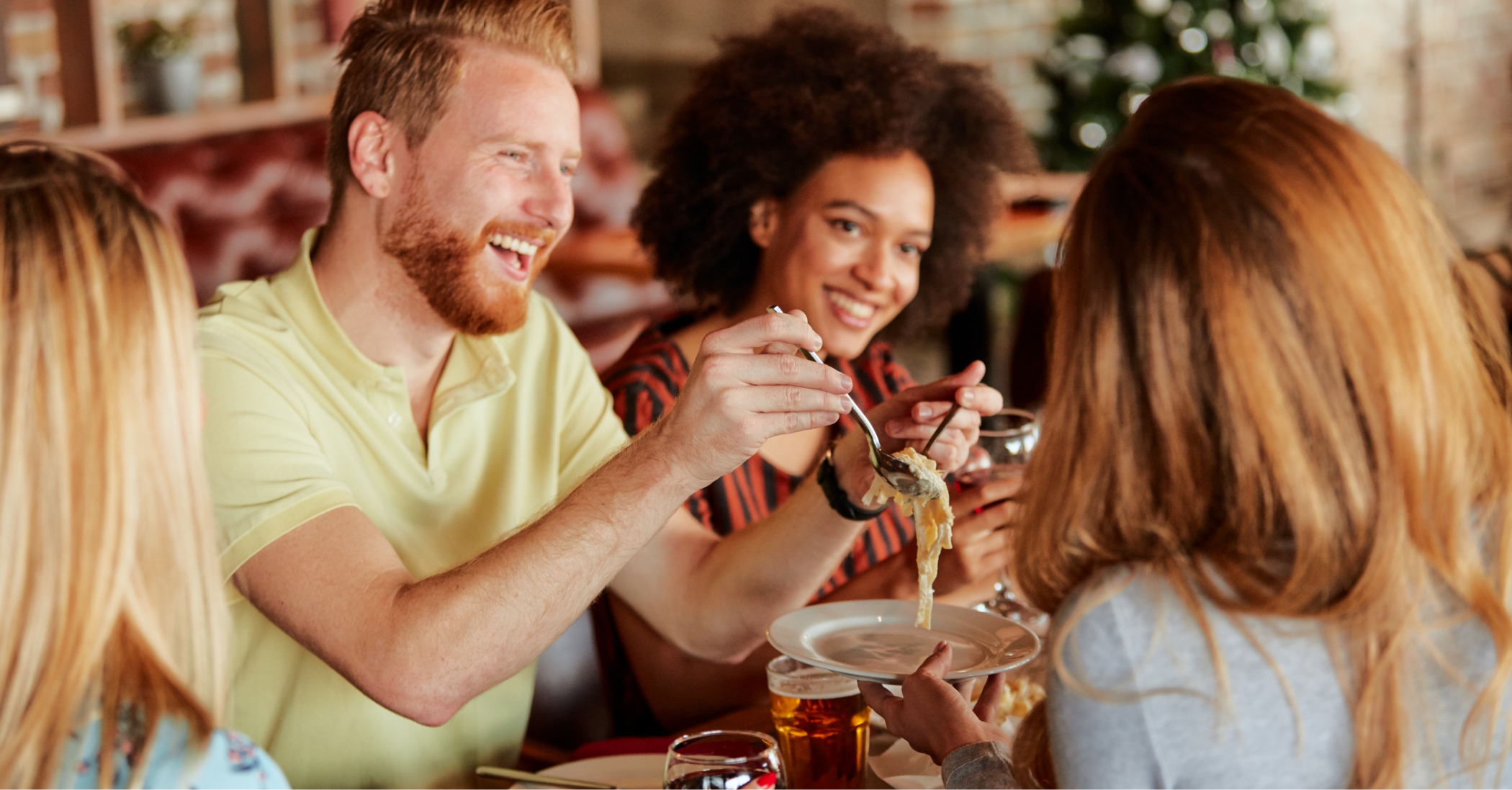 Dentures are a type of dental prosthetic used to replace any number of missing teeth. Typically, they consist of natural-looking ceramic teeth set onto a base that is designed to resemble gum tissue. Partial dentures can fit comfortably among remaining teeth while filling in the gaps, while full dentures sit directly on the gums to replace an entire row. While traditional dentures are removable, we also offer implant-retained dentures to help patients achieve the strongest and most reliable hold possible.
The Benefits of Dentures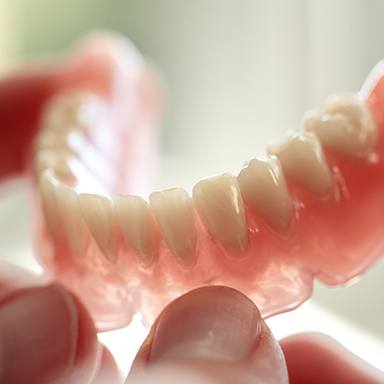 It's not an overstatement to say that getting a custom-made denture can literally change your life. When designed by a highly experienced dentist like Dr. Mohr, dentures can help you:
Restore your smile and regain your confidence
Speak more clearly
Eat a wider variety of foods with ease
Stay protected against gum disease
Improve your overall health
…and this is just scratching the surface.
Psychological Benefits
Have you ever worried about people noticing your missing teeth and judging you negatively because of them? You're far from alone, as TV and media have largely depicted tooth loss not as a health problem, but rather a character flaw. Getting a denture can instantly remove this concern so that you can go out into the world, work, and meet people while knowing they'll get the right impression of who you really are.
Clearer Enunciation
Certain syllables are very difficult to say when you don't have all your teeth, and this can lead to the development of slurred speech and even a lisp. Often, this causes people to just stop talking, leading to social withdrawal. Fortunately, a denture cannot only improve your ability to chew, but also speak your mind without having to think twice.
Improves Nutrition
A denture makes it easier to eat a wider variety of foods AND get more out of your meals than you would otherwise. That's because proper chewing is the first step of digestion, and without it, the body has to work much harder to draw out fewer nutrients from what we eat. This can have far-reaching ramifications for someone's overall health, all of which can be avoided thanks to a denture.
Preserves Oral Health
Any dentist will tell you that when a tooth goes missing, the chance that a person will lose the teeth immediately around it goes up significantly. That's because increased stress on these teeth and a higher likelihood of gum disease in the area threaten their stability. But with a denture (alongside consistent oral hygiene), these factors can be mitigated, preventing the chain reaction of tooth loss and infection that plagues so many patients. That means the new teeth not only serve someone today, but protect their future as well.
Expands Opportunities
The truth is that if you feel self-conscious about your missing teeth, it can be tough—perhaps impossible-- to do things like ask someone on a date, go on a job interview, or request a raise. One of the first things any person notices when they meet someone new is their smile, and if you have gaps, this can be particularly stressful. Rather than worrying about your teeth, a denture can allow you to look forward to the future with fewer hindrances, helping you expand your world and achieve your goals no matter what they might be.
How Dentures Are Made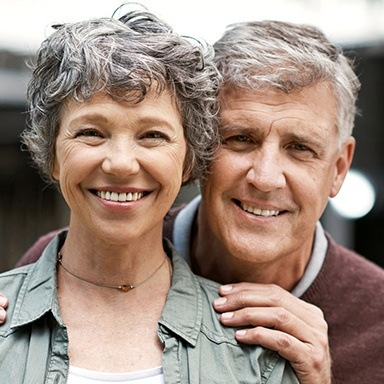 Dr. Mohr always has one simple goal in mind for his denture patients: to give them the absolute best of everything, whether that refers to comfort, beauty, or durability. He will custom design your dentures to look natural and fit seamlessly, and he only works with the most elite dental labs to create his prosthetics so they can be trusted to last. Keep reading to get a step-by-step walkthrough of what the process will be like.
What are Dentures Made Of?
You probably remember dentures being mentioned in history class growing up, and they used to be made of all sorts of interesting materials. Thankfully, today's dentures have evolved and now consist of two main parts:
The Base: Often made of high-quality acrylic, the base of a denture is designed to help it stay in place and replicates the appearance of gum tissue so it looks lifelike. Depending on the type of denture, it works using small metal clasps that loop around nearby teeth, natural suction against the gums, or even dental implants that connect it to the jawbone.
The Teeth: Materials like dental porcelain and zirconia are typically used for the teeth because they are extremely strong and can be shaped and shaded to resemble real enamel. They offer the best of both worlds when it comes to function and aesthetics.
The Denture Creation Process
The entire process to get dentures will begin with a consultation with Dr. Mohr. Firstly, he'll check to make sure that your mouth is relatively healthy, as in it's free of infection or cavities that could interrupt the creation of your denture (if he finds an issue, he will treat it first to guarantee a smoother road ahead).
After an oral exam and taking some X-rays to look at your bite, he'll use this information to make an initial model of your dentures. Over the course of a few appointments, you'll try on different models until the perfect one is found. Once that happens, he'll send the model to the lab to cast your final dentures, and you'll return to have them fitted.
This all unfolds across multiple appointments that can take a few weeks or months to complete. Finding the right fit and look you'll be comfortable with requires time and attention to detail, so Dr. Mohr will constantly check in with you to ensure you're satisfied each step of the way.
Of course, if you decide to get an implant denture, the placement procedure will add several months to the timeline to allow your mouth to heal afterward, but you'll be fitted with a temporary denture in the meantime so you'll have teeth right away.
Adjusting to Your New Dentures
Whether you get a partial or full denture, it will take your mouth some time to adjust to it. To help you get used to chewing, we suggest sticking to a soft food diet at first and gradually adding more foods as you become comfortable. Reading out loud will help make speech feel more natural as well. A little soreness in the gums is expected for the first few days, but if you experience any persistent pain or irritation due to your dentures, just give Dr. Mohr a call, and he'll be happy to adjust them for you.
Come Get Your Smile Back
Dr. Mohr has decades of experience as a restorative dentist on Long Island, so no matter how many teeth you may be missing now, he can help you rebuild your smile for a lifetime with dentures made just for you. To get started, request an appointment today.
Denture FAQs
If you are struggling with the inconveniences of missing teeth, we hope you soon visit our team for a dentures consultation. Before you do that, however, you might like to learn more about this treatment and what you can expect from it. You may find some pertinent information in the following list of frequently asked questions. For more personalized guidance, please give our team a call.
How Much Do Dentures Cost?
The cost of your dentures will depend on how many teeth you need to replace, what materials are used to make your dentures, and whether you choose an implant-retained or traditional prosthetic. During your consultation, our team will provide you with a candid estimate for the price of your treatment and help you look into your payment options.
Will People Be Able to Tell that I Have Dentures?
Dr. Mohr carefully designs each denture to complement a patient's natural facial characteristics and oral anatomy. As long as your dentures fit well, onlookers should not be able to tell that they are not your natural teeth.
How Long Do Dentures Last?
Traditional, non-implant dentures lose their fit over time due to changes in the size and shape of the jawbone. While relines can make up for such changes to a degree, you will eventually need to replace your dentures altogether, perhaps after 5 – 8 years or so. Because dental implants prevent changes to the jaw's shape, implant-retained dentures tend to last longer than their traditional counterparts.
Will I Have to Avoid Any Foods?
Traditional dentures can handle a wide variety of foods. However, it is best if you avoid foods with small pieces that might sneak beneath your prosthetic (popcorn and foods with a lot of tiny seeds are examples of this). You should also be cautious when you are eating tough foods, such as chewy meats.
Can I Sleep With My Dentures in My Mouth?
It is best to remove your dentures every evening before you go to bed. Doing so will give your gums an opportunity to rest and help to prevent sores. When you remove your dentures, you should clean them and put them in water or a denture-soaking solution overnight.
What Should I Do if I Accidentally Damage My Dentures?
Do not try to wear damaged dentures. They might harm your gums or other sensitive tissues in your mouth. Instead, give our office a call. In most cases, we are able to repair dentures on a same-day basis. If the damage to your dentures is severe, we will get started on the process of designing a replacement for you.
Articles about Dentures & Partials by Dr. Mohr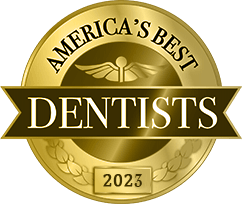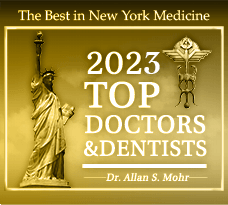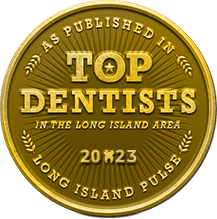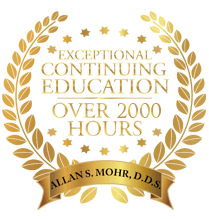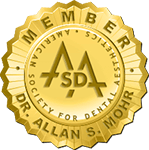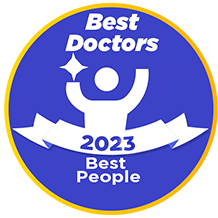 Ask Us

How

We Can Change Your Life