Dental Implant-Retained Dentures - Massapequa Park, NY • Long Island
Get a Set of Teeth You Can Trust
There are countless people around the country who are currently dealing with an unreliable or uncomfortable denture. Whether they're simply trying to speak or eat their favorite food, they constantly have to worry about their teeth slipping out of place. Plus, there are millions with numerous missing teeth who don't have a denture at all! For these people, Dr. Allan Mohr is able to offer a strong, durable, and natural-looking solution: implant-retained dentures. They are the latest advancement in this longstanding solution to tooth loss, and they can provide a look, function, and reliability a traditional prosthetic simply can't match.
Why Choose Dr. Allan S. Mohr for Dental Implant-Retained Dentures?
What is an Implant-Retained Denture?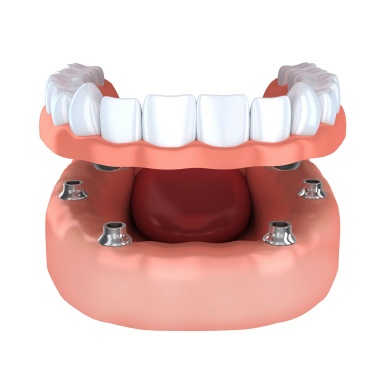 Regular dentures consist of prosthetic teeth attached to a gum-colored base, and these are usually held in place using small metal clasps or natural suction and denture adhesive. As the jawbone and gum tissue naturally shrinks over time, these devices lose their fit and can become untrustworthy. Implant-retained dentures were invented to fix this, and fix it for a lifetime.
With implant dentures, the teeth are anchored directly into the jawbone using multiple dental implants. This gives them a structure and strength much more similar to natural teeth that makes them more stable and long-lasting. At Smile Creations, Dr. Mohr can either take a patient's traditional denture and modify it to work with implants, or he can create a completely new customized-prosthetic.
The Advantages of Implant-Retained Dentures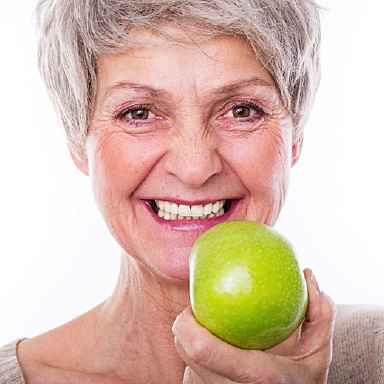 Why are implant-retained dentures better than regular ones? Because they provide a multitude of unique benefits:
Better Hold: Traditional dentures are notorious for slipping and sliding around the mouth, but this isn't an issue with implant dentures because they are held firmly in place by multiple titanium tooth roots. Because of this, patients don't have to worry about their denture moving, clicking, or popping unexpectedly.
Long Lasting: A normal denture will begin to lose its fit after just a year or two because it does nothing to stop the recession of the gum and bone tissue supporting it. On the other hand, dental implants actually support the jawbone from within to keep it healthy and full, meaning implant dentures are able to maintain their day one fit for years at a time.
Stronger Bite: Many denture patients are forced to limit their diet because their prosthetic only restores about 20% of their bite strength. However, implant dentures have been shown to bring back at least 70%! This means a person will be able to enjoy a wider variety of foods with ease, leading to a better tasting and healthier diet overall.
Increased Comfort: Implant dentures are often smaller than regular ones because they don't require a large base for stability. This helps them fit more seamlessly in the mouth and cut down on the coughing and gagging sensations many denture patients endure.
Life-Changing Transformations: Just What We Do
Dr. Mohr has an incredible eye for detail, and it is simple to understand why his best patients love him: he truly loves what he does, and his goal is to always help exceed yours. Incredible smile transformations happen very often at our Long Island dental practice, and patients all around New York visit Dr. Mohr because of his unique artistic eye and commitment to the best.
Take a look at some of our before and afters below from actual patients, and give us a call when you are ready to schedule a complimentary, 1-on-1 visit with Dr. Mohr to discuss your smile goals. Also, ask us how you can take advantage of our limited-time offer: affordable monthly payment plans for dental implants, as low as $199/month.
How to Get an Implant Denture
To get a better kind of denture, all you need to do is contact your Long Island implant dentist, Dr. Allan Mohr. He has decades of experience rebuilding smiles so they look and feel like new again, and if you're missing multiple teeth, he can help you achieve a smile that brings back your oral function and confidence in equal measure. To start your journey to a new smile today, give us a call.
Articles about Dental Implants by Dr. Mohr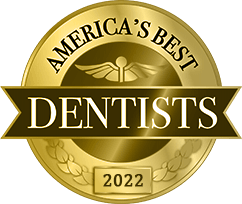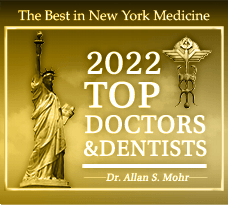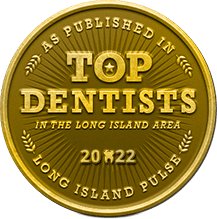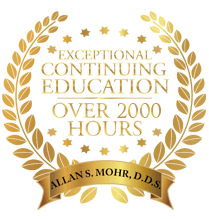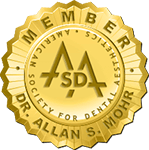 Ask Us

How

We Can Change Your Life