Gummy Smile - Massapequa Park, NY • Long Island
Reveal The Beautiful Smile Hiding Below Your Gums
As a highly-experienced cosmetic dentist, Dr. Allan Mohr understands that the perfect smile doesn't just rely on the appearance of the teeth, but the gums as well. Too much gum tissue can cause what is called a "gummy smile" in Long Island, in which the teeth appear too short or stubby for a person's face. An uneven gum line can also make a smile look somewhat off-kilter, which can easily cause a person to feel self-conscious.
Thankfully, addressing these kinds of problems is not out of the reach of Dr. Mohr. Using the latest in dental technology, he can sculpt the gum line to give a patient that perfectly proportioned look in just one appointment with gum recontouring/crown lengthening.
Why Choose Dr. Allan S. Mohr
for Gummy Smile Correction?
Painless Soft-Tissue Laser Shapes Ideal Gum Line
Completely Eliminates Crowded or Gummy Smile
Stunning Results in Just One Visit
Gum-Related Cosmetic Issues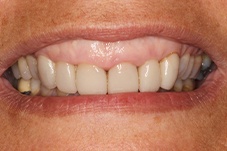 As mentioned above, excess gum tissue can result in teeth that look disproportionately small. However, that is not the only aesthetic issue that can arise from the positioning of the gums. If the gums have receded due to age or gum disease, the teeth can appear too long. Not only does this look unattractive, but it can also present oral health problems, including increased dental sensitivity and a heightened risk of decay. The gums may also look not quite right if a tooth has been extracted. Without a tooth root in place, the gums may "sink in" and develop an unsightly indentation. Dr. Mohr and his associates are able to address all of these issues.
Creating the Perfect Frame
for Your Smile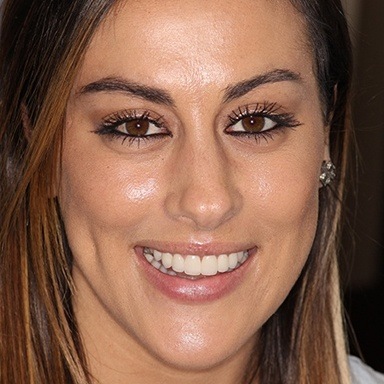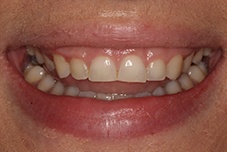 In order to make your gums into the ideal frame for your smile, Dr. Mohr may recommend one of the following treatments:
---
Gum Recontouring/Crown Lengthening
If you have a gummy smile, Dr. Mohr can use a soft tissue laser to painlessly remove excess tissue to reveal beautiful, previously hidden dental structure and increase the length of your teeth. Or, if your gum line is somewhat uneven, the laser will let him even it out to create a more balanced and aesthetically pleasing appearance.
Crown lengthening is a little different from gum recontouring in that it involves removing a small amount of the bone that surrounds a tooth in order to expose more of the crown that is inside it. This is often used as the first step before placing a porcelain veneer or crown on a tooth that is too short to support one as is.
In any case, thanks to the soft tissue laser, no matter which treatment you need, you can trust that you'll be completely comfortable the entire time. Dental lasers create very little heat, sound, or vibration, so you'll likely barely even feel it during treatment, though you will certainly notice the results!
---
Root Coverage Gum Grafting
For patients whose teeth look too long due to gum recession, Dr. Mohr may recommend a gum graft to cover the exposed tooth roots, thereby protecting them and creating a more aesthetically pleasing smile. Gum grafting can involve a variety of techniques, but the procedure usually involves attaching donor gum tissue, or tissue from another part of a patient's own mouth, to the areas where the gums have receded.
---
Cosmetic Gum Augmentation
Indentations in the gums often occur after tooth extractions due to changes in the jawbone structure. Therefore, if you have an upcoming extraction, Dr. Mohr might recommend that you get a bone graft at the same time as your extraction to help prevent your jaw from changing shape. A gum graft is also commonly part of the procedure. This surgery will prevent indentations in your gums and set you up for the best possible aesthetic results from your future tooth replacement, whether you opt for dental implants or a traditional bridge.
If your gum line is holding your smile back, Dr. Mohr knows exactly how to fix it, and he can get started as soon as you call to schedule an appointment.
GumMy Smile FAQs
Gum recontouring can have a dramatic impact on your smile, and it may be a key part in helping you achieve the gorgeous grin you've always dreamed of. However, you probably want to learn more about it before you schedule your consultation with Dr. Mohr. We invite you to take a moment to check out the following frequently asked questions about gum recontouring. If you don't see the information you were hoping for, please contact our team directly.
How Much Does Gum Recontouring Cost?
Our team will give you an estimate for the cost of your gum recontouring when you visit us for your consultation. The price will depend on how much gum tissue will need to be removed. Also, crown lengthening may cost more than gum recontouring because crown lengthening involves a slight modification to the bone. While insurance does not usually cover gum recontouring, low-interest financing is an option for most patients.
How Long Is the Recovery Time After Gum Recontouring?
Because Dr. Mohr uses a laser instead of a traditional scalpel, you can expect a fairly quick recovery from your gum recontouring procedure. As long as you carefully follow your post-operative instructions — for example, you should avoid crunchy foods and be very careful when you are brushing and flossing — you can expect your gums to feel normal within approximately 7 – 10 days.
Are the Results of Gum Recontouring Permanent?
Yes, the results are permanent! You will not have to worry about your gum tissue re-growing to once again interfere with your smile's aesthetics.
How Long Does the Procedure Take?
In most cases, gum recontouring requires just one appointment in our office. The exact length of your procedure will depend on how extensive it is. However, it generally takes 1 – 2 hours. Dr. Mohr will be able to give you a more accurate estimate on the length of your gum recontouring appointment when you come in for your consultation. Although the actual procedure may be fairly short, we generally recommend that patients take the day off work and relax following their gum recontouring surgery.
Can I Be Sedated During Gum Recontouring?
Because Dr. Mohr uses a soft tissue laser for gum recontouring, it is a very comfortable procedure that does not usually require sedation. However, we completely understand if you are a little nervous about it. Tell us about your feelings before your appointment, and we may plan to use nitrous oxide to help you feel calm and relaxed while Dr. Mohr reshapes your gum tissue.
Gummy Smile Correction
Before & After Results by Dr. Mohr
Correcting your gummy smile can have truly transformative results, but you don't have to take our word for it thanks to the gallery below. There, you'll see just some of the gorgeous smiles Dr. Mohr has been able to give our patients. You'll be shocked at the difference they can make!
Articles about Gummy Smile Correction by Dr. Mohr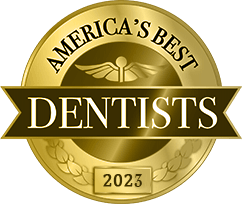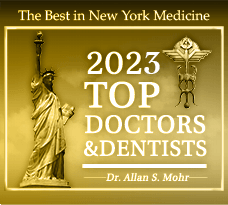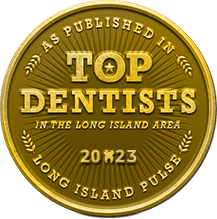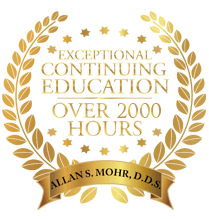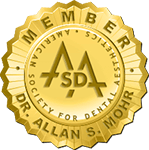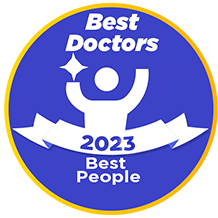 Ask Us

How

We Can Change Your Life