Dental Crowns & Bridges - Massapequa Park, NY • Long Island
Traditional Tooth Replacement Options That Just Work
Dental crowns and bridges are two of the most tried and trusted treatments in all of dentistry, and with them, Dr. Mohr can make even the most damaged (or missing!) tooth look like new again. Every single restoration we provide for our patients is completely custom-designed by Dr. Mohr using the strongest and most natural-looking materials. Here, Dr. Mohr will not only give you your smile's strength back, but its beauty as well.
Why Choose Dr. Allan S. Mohr for Crowns & Bridges?
Strong, Natural-Looking Porcelain that Lasts
Metal-Free for Optimal Aesthetics & Sensitive Smiles
Preserves Natural Form & Function (No Extractions or Implants)
All-Porcelain Crowns
Broken, cracked, decayed, and weakened teeth can all be fully repaired using an all-porcelain crown. Crowns are designed to resemble natural teeth in every way and fit over the top of a damaged tooth in order to protect it as well as fully restore its strength and appearance. Crowns can be made from a variety of materials, but at our practice, we prefer to use 100% porcelain crowns because they more closely resemble natural teeth.
It typically takes two appointments to get a dental crown, the first of which will involve Dr. Mohr examining your problem tooth and gently shaping it to fit the crown. He'll then take an impression of it, send this to a local dental lab, and fit you for a temporary crown. When your final crown is ready, you'll return to our office to have it placed by Dr. Mohr. After checking the fit and making sure your bite comes together properly, that's it, and your new smile will be ready for the world!
Learn More About All-Porcelain Crowns
Dental Bridges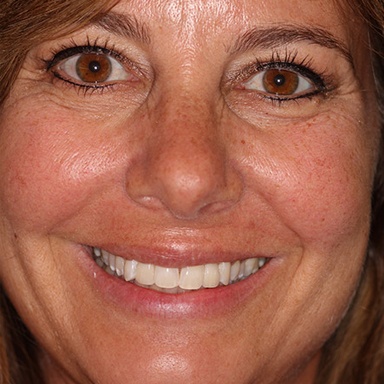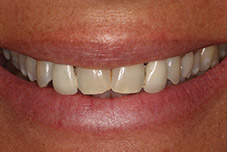 A dental bridge offers one of the simplest and most effective ways to replace a missing tooth or a few in a row. It works by placing two dental crowns over the teeth that are on either side of the gap in your smile and attaching them to additional prosthetic teeth to close the space. Bridges not only help improve the appearance of the smile, but they also even out the bite and prevent the other teeth from shifting out of place (which happens often after tooth loss).
When you come in to get a bridge, Dr. Mohr will first examine your mouth, and then he'll slightly reshape the teeth on either side of the missing ones to hold the crowns that will support the bridge. He'll then take an impression of them, fit you with a temporary bridge, and then send the impression to a trusted dental lab. A week or so later, you'll visit us again to receive your customized bridge.
Beautiful Crowns & Bridges by Long Island's Cosmetic Dentist, Dr. Mohr
Dental crowns and bridges solve problems, and they restore healthy teeth and function to even the most flawed smiles. If you are living with severely decayed teeth, are missing one tooth, or even several teeth — Dr. Mohr can restore a beautiful smile with crown and bridge treatment. Take a look at the dramatic before and afters below, and when you're ready to discuss your options, call our office to schedule a consultation with Dr. Mohr.
Bonded Bridges Before/Afters
Dental Crowns & Bridges FAQs
Dental crowns and bridges are remarkable restorative treatments. They can enhance your smile's appearance, bolster your oral health, and maybe even give you a confidence boost. However, you might like to learn more about these prosthetics before you schedule your consultation with Dr. Mohr. That is why we have put together the following brief list of frequently asked questions.
How Long Do Crowns and Bridges Last?
Crowns and bridges have the potential to last for well over a decade. Well-made ones, such as the ones designed by Dr. Mohr, are especially likely to stand the test of time because they are made to function as harmoniously as possible with the surrounding oral structures.
How Should I Care for My Crown or Bridge?
You should stick to excellent daily oral hygiene habits. Twice-daily brushing and once-daily flossing are important. If you have a bridge, you may need to use a floss threader to clean the space beneath your artificial tooth. If you tend to grind or clench your teeth at night, you should ask your dentist about getting a nightguard that will protect your restoration and your natural teeth.
How Much Do Crowns and Bridge Cost?
We'll give you a cost estimate during your consultation. The cost of porcelain restorations may be a bit higher than that of metal restorations. However, their gorgeous aesthetics and oral health benefits make them worth the price. Most patients are eligible for low-interest financing to help them break up the cost of treatment into manageable monthly installments.
Why Might I Need a Dental Crown?
There are several reasons why you might need a new dental crown, including:
A tooth has become severely worn down
You have cracked tooth syndrome (you have one or more tiny cracks in a tooth that cause intermittent discomfort)
A tooth is broken or has experienced significant decay
You have an old metal crown that you would like to replace with something more pleasing to the eyes
You have recently undergone root canal therapy
How Does a Bridge Compare with a Dental Implant?
Both dental bridges and dental implants provide reliable tooth replacement and can enhance oral function. However, Dr. Mohr is more likely to recommend dental implants because they offer greater long-term benefits. For example, a dental implant rebuilds a lost tooth from the root up, whereas a bridge only replaces the visible portion of a lost tooth. Additionally, since implants are self-supporting, they don't require the nearby teeth to be modified.
Articles about Dental Crowns & Bridges by Dr. Mohr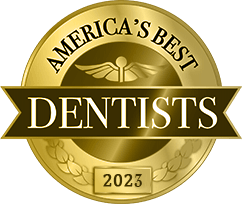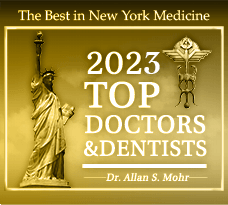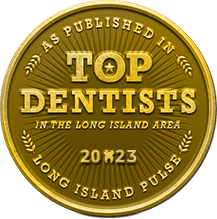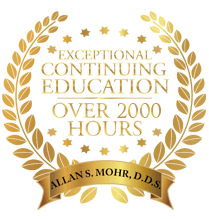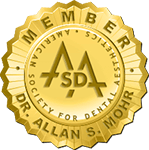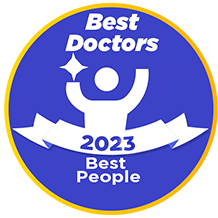 Ask Us

How

We Can Change Your Life