ZOOM! Teeth Whitening - Massapequa Park, NY • Long Island
Brilliantly Brighten Your Smile up to 8 Shades!
Is Your Smile Ready to Say "I Do"?
Let Dr. Mohr Help BOOST
Your Confidence for
Your Special Day
BOGO Teeth Whitening!
Bring your spouse-to-be!
Buy 1 Teeth Whitening, Get 1 ½ Off
Bright white teeth. They are something that absolutely everybody wants, but things like coffee, tea, wine, tobacco, aging, and even genetics can cause the teeth to stain and discolor over time. If any of this applies to you, does that mean you're doomed to have a less than a luminous smile? Thanks to Dr. Allan Mohr, it sure isn't! As part of the wide variety of cosmetic services he offers, he can also provide ZOOM! Teeth Whitening, one of the fastest and most effective professional whitening treatments available today. How does it work? What kind of results can it deliver? Read on to find out!
Why Choose Dr. Allan S. Mohr for ZOOM! Teeth Whitening?
Whiten Smile Up to 8 Shades
State-of-the-Art Light Activated Whitening Gel
Removes Common Staining (Coffee, Tea, Wine & Tobacco)
How ZOOM! Teeth Whitening Works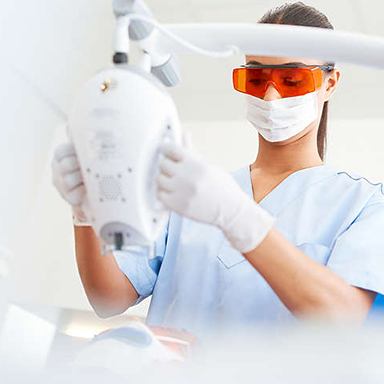 When you come in to have your teeth whitened with us, the first thing we will do is perform an oral exam. This will help us determine if ZOOM! is actually the best way to make your smile shine. Teeth that have a yellow or brownish color respond well to bleaching, but those with a more grayish color may require a treatment like cosmetic bonding or porcelain veneers to be successfully whitened.
If we do determine that ZOOM! Whitening is a great option for you, you're in luck, because it's able to deliver dramatic results extremely quickly. First, we'll place a protective barrier around your gums and lips so they aren't exposed to the powerful bleaching gel we'll apply to your teeth. Once the gel is on, we'll activate it using a special light so it can break up stains even faster.
After about 15 minutes, we'll remove the gel, look at your teeth, and repeat the process until we reach your desired level of whiteness. Most patients are able to achieve complete results in less than an hour. In just one visit, we can easily make your teeth up to EIGHT shades whiter.
If you would be interested in getting ZOOM! Teeth Whitening to brighten your smile, contact us today to schedule an appointment.
ZOOM! Teeth Whitening FAQs
We completely understand if you have a few questions about ZOOM! Teeth Whitening. Patients ask us about it every day, and we're more than happy to give people the information they need so they can go into the treatment knowing what to expect. You'll find some of the most common questions we receive below, but be sure to give us a call if there is anything else you'd like to ask!
From start to finish, how long does ZOOM! Teeth Whitening take?
For most patients, the entire process takes about an hour to an hour and a half. This includes prepping the teeth, applying and reapplying the gel, and cleaning up afterward. It's a relatively fast process, which is why many patients choose to get ZOOM! right before a wedding, graduation, or other special event that is just around the corner. It's easy to fit into even the most hectic schedule.
Is ZOOM! the most effective whitening technique?
ZOOM! is the best method for eliminating superficial dental stains on the surface of the teeth caused by everyday factors such as coffee, tea, wine, tobacco, etc. For discoloration that is due to genetics or certain medications (like tetracycline), Dr. Mohr may recommend KOR Teeth Whitening or a treatment like veneers or cosmetic bonding that can be used to cover enamel that won't respond to bleaching. He'll be able to recommend the option that best suits your situation and goals at a one-on-one consultation.
Will ZOOM! make my teeth feel sensitive afterward?
A little dental sensitivity is common after most whitening procedures, but our team does everything we can to minimize this. Fortunately, this symptom tends to be quite minor and usually goes away on its own after a few days. In the meantime, any discomfort can be easily managed with OTC medication.
Will ZOOM! work if I've had other dental procedures (crowns, veneers, etc.)?
Any teeth whitening method, whether you're talking about Zoom! or not, will NOT change the color of dental materials like bonding or porcelain. Teeth whitening is only able to bleach natural enamel. If you have other restorations in your mouth, Dr. Mohr can whiten your smile in a way that ensures your teeth match. If necessary, he can replace stained dental restorations to ensure your final result is exactly the shade you want.
How can I maintain my new shade after getting ZOOM! Teeth Whitening?
After we whiten your teeth, they can become stained again if you continue the habits that brought you to our office in the first place! For the first 48 hours after receiving ZOOM!, it's very important that you avoid any substances that could tarnish your teeth, namely darkly colored foods and beverages. This is because your enamel will be extra-absorbent for a brief time.

After a day or two, keeping your smile bright will only require practicing good dental habits, i.e. brushing and flossing every day as well as coming to see us for regular checkups. It's still recommended that you limit your consumption of foods and beverages that are known to discolor the teeth, but you won't have to completely cut them out of your life. By following these simple guidelines, you can expect your illuminated smile to last for several months to a few years before needing to be touched up.
Articles about Teeth Whitening by Dr. Mohr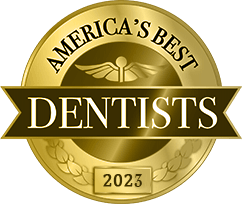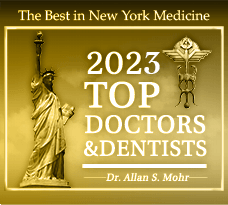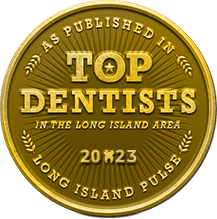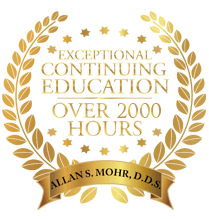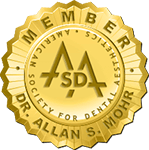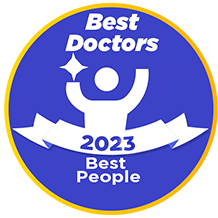 Ask Us

How

We Can Change Your Life