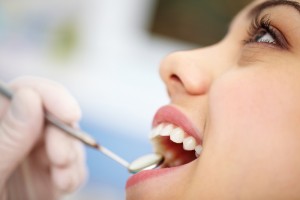 The placement of crowns is among the most commonly performed restorative dentistry procedure today. Dental crowns provide teeth that have been compromised by decay or damage with vital structural stability. Porcelain crowns – like those placed by Dr. Allan Mohr at Smile Creations in Massapequa Park, NY – are an optimal solution for fortifying a damaged tooth while improving its aesthetic appeal as well.
Why Choose Porcelain Crowns?
Dental porcelain is an incredibly durable material that is also stain-resistant, making it the ideal material for the personalization of a crown. A porcelain crown covers the entire visible surface of your tooth, protecting it from further damage and infection. The process by which your brand new restoration will be fabricated and placed will be explained to you in detail at your appointment with Dr. Mohr. We want you to feel comfortable, secure, and informed along every step of your treatment.
First, an impression of your tooth is taken in order to ensure a perfect fit for your new restoration. This information is used to custom-craft a porcelain crown that precisely matches the rest of your dentition. When your crown is placed, it will blend seamlessly with the rest of your teeth, giving you the confidence to eat, speak, and smile with complete comfort.
Restorative Dentistry for a Beautifully Healthy Smile
With decades of experience, extensive knowledge of restorative dentistry, and a caring chairside demeanor that always makes his patients feel welcome, Dr. Mohr is the premier provider of porcelain crowns and other restorations in Massapequa Park, NY. If you'd like to learn more about how porcelain restorations can help you enjoy all of the benefits of a complete smile once again, please contact our office today and schedule your visit with us.
From our conveniently located, state-of-the-art dental practice in Massapequa Park, NY, Dr. Mohr happily welcomes patients from the surrounding areas of Seaford, Long Island, Lindenhurst, Wantagh, Farmingdale, and beyond. We look forward to showing you what a difference our commitment to exceptional dentistry can make in your smile and your life!