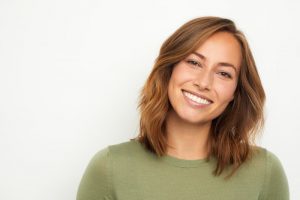 A term that is getting used more and more in the dental community these days is "patchwork dentistry." In short, this refers to patients choosing short term treatments to solve their problems as opposed to long-term solutions (similar to how some cities handle ongoing roadwork). While this approach may help a patient save money now, it always costs them dearly later. Are you dealing with oral pain or are unhappy with how your smile looks because of old, worn out dental work? If so, Dr. Allan Mohr and his team can rehabilitate your smile and make sure you enjoy gorgeous results that can also be trusted to last a lifetime.
What is Patchwork Dentistry?
We touched on it above, but here's an example of patchwork dentistry in action: a patient comes to see a dentist with a toothache. After an exam, the dentist determines that they have an infection. Their recommendation is that the tooth be cleaned out and covered with a dental crown. But, the patient doesn't want to pay for a dental crown. Why deal with the expense when they can stop their pain and get their tooth fixed with a much cheaper filling?
So, despite the dentist's suggestion, the patient gets a filling. As a result, the tooth is much less sturdy than it would be with a crown, so years later, it fractures. Now, the patient's only option is to have the tooth removed and replaced, which (as you might have guessed) is MUCH MORE expensive than if they had just gotten a crown in the first place.
This often happens in cosmetic dentistry as well. Instead of getting porcelain veneers to fix stains, chips, cracks, or gaps, patients opt for more affordable and less durable cosmetic bonding. While bonding certainly has its place, it's best for small fixes, while porcelain veneers are better for more dramatic changes. Patients who choose to get bonding to make major improvements to their smile usually need to have the work completely redone within a decade or so, which (once again) usually ends up costing more and being a bigger hassle than just getting veneers at the beginning.
How Dr. Mohr Can Help You Overcome Patchwork Dentistry
As with all dental issues, the best approach is always prevention. That's why, whenever a patient comes to see Dr. Mohr, he thoroughly explains their treatment options so they aren't just thinking about price. This enables a patient to know that spending a little more now on a more robust treatment will save them countless dollars and headaches in the future.
But, if you're already dealing with old, worn out, and unattractive patchwork dentistry, Dr. Mohr can help get your smile back on track as well. He's been providing cosmetic dentistry for over 30 years and is a well-respected member of the American Academy of Cosmetic Dentistry and American Society of Dental Aesthetics. If you have stained bonding or failing fillings, he can replace them with custom-made porcelain veneers or dental crowns that will completely restore the health and look of your smile.
And, if you have more complicated issues, like crooked or missing teeth, he and his "Dream Team" of specialists can take care of those as well so you have a smile that looks great, functions perfectly, and is 100% healthy.
Making Dental Care Affordable
The biggest reason people end up choosing patchwork dentistry often comes down to finances. They simply believe they can't afford a higher-quality treatment. At Smile Creations, affordability and world-class dentistry go hand-in-hand. We're able to accept and maximize dental insurance benefits from a long list of providers, and for people without coverage, we also offer flexible, low-to-no interest financing with CareCredit and LendingClub. Basically, we'll make sure that you never have to choose between your oral health and your budget!
Come Get the Treatment You Deserve
If you're ready to move on from patchwork dentistry and finally get the smile you've always wanted, Dr. Mohr and his team at Smile Creations are eager to provide the treatments you deserve that won't break your budget. To learn more and schedule a FREE smile makeover consultation, click here.