How to Properly Maintain Cosmetic Dental Work - Massapequa Park, NY • Long Island
How To Maintain
Your Brand New Smile
Whether you've already gotten some cosmetic dental work or you're still considering it, one thing remains the same—you definitely want to take care of your investment! Why spend all that money on your teeth just to have them looking less than spectacular a year or so later?
When it comes to maintaining your dental work, it can basically be broken down into two parts: home care and in-office care. When both are done properly, you can have the peace of mind that your smile will remain flawless for decades to come.
---
continue scrolling to learn more.
How to Take Care of Cosmetic Dental Work at Home
Fortunately, no matter what kind of cosmetic treatment you're talking about, whether it's porcelain veneers, cosmetic bonding, or something else, taking care of it at home is relatively simple. A lot of the practices are just good advice for dental health in general:
Brush and floss every day to prevent cavities and staining.
Furthermore, limit your consumption of foods and drinks like coffee, wine, certain berries, and darkly colored sauces that can stain your teeth and make them a different color from your cosmetic work.
Be sure to use a soft-bristled brush so you don't accidentally scratch your dental work. We can recommend certain electric toothbrushes that are ideal for patients with multiple restorations.
Don't use your teeth to open packages. Even teeth strengthened with porcelain veneers can chip when used improperly!
Wear a mouthguard whenever you play sports. A lot of professional athletes have cosmetic dental work, and as you'll notice, they all wear mouthguards!
How to Choose the Right Long Island Cosmetic Dentist
You shouldn't simply go to any dentist for your checkups and cleanings if you have cosmetic dental work, especially if you've undergone something extensive like a complete smile makeover. Even though the treatments may look natural, they aren't natural, so taking care of them in the dental office requires a different approach versus your real teeth.
There are certain instruments and polishes that should be used to ensure cosmetic works stays strong and looking fresh. If a dentist or hygienist uses the wrong instruments to clean or examine your teeth, this can cause noticeable damage, meaning you'll have to redo all of that costly work.
So, it's smart to visit a dentist who is very familiar with cosmetic dentistry. Our own Dr. Allan Mohr, for example, has over 30 years of experience improving people's smiles and has taken countless hours of continuing education solely dedicated to cosmetic dentistry. He's also a member of the American Academy of Cosmetic Dentistry as well as the American Society for Dental Aesthetics. Over the course of his career, he's learned not only how to enhance someone's smile, but ensure their results truly stand the test of time.
That's why he uses special instruments whenever he's providing routine care for his cosmetic patients. He's also trained his hygiene team on how to specifically maintain cosmetic dental work, which is extremely rare. Right after someone has a procedure done with us, we also give patients tips on how to look after their new smile at home, and we may recommend that they come to see us every three to four months as opposed to the normal six so we can check their dental work and make sure it's being properly maintained.
Come See Us!
By taking great care of the teeth at home and partnering with the right dentist, cosmetic dental work can easily last for 10, 20, or even 30 years without needing significant repair or replacement, making every dollar someone invests in their smile more than worth it. If you've gotten cosmetic dentistry in the past, or if you're considering some for the future, contact Dr. Mohr so he can ensure your smile fills you with confidence today and for many tomorrows to come.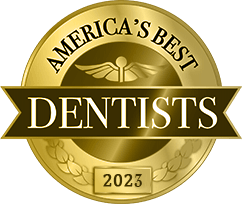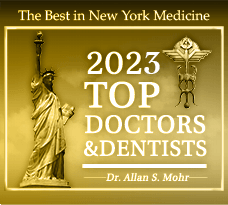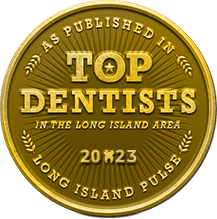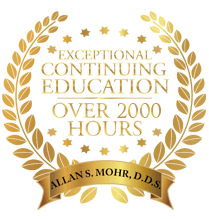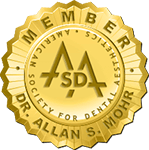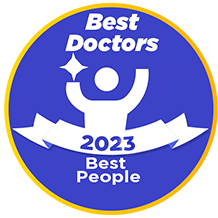 Ask Us

How

We Can Change Your Life