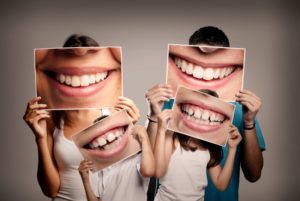 There are not enough hours in the day when you're a parent, so anything you can do to make your life run more efficiently is probably very welcome. When it comes to juggling you and your children's dental appointments, one of the simplest "hacks" you can use is to visit a family dentist. They are able to take great care of both adult and growing smiles under the same roof, but the benefits of visiting one go well beyond this.
Simpler is Better
While choosing a family dentist offers more than just a handy timesaver, the convenience shouldn't be skimmed over! Rather than having to coordinate multiple appointments at different offices, you and your loved ones can get everything you need in one location. Many family dentists even offer block appointment times so parents and children can come in at once, allowing everyone to get in and out relatively quickly.
Familiarity Breeds…Familiarity!
You don't need a dental degree to know that many kids (probably most) don't exactly love going to the dentist. However, if they see that mom or dad doesn't feel nervous about seeing the same dentist that will be treating them, this helps take the edge off. A family dentist helps establish a dental home where everyone feels comfortable, which goes a long way in calming anxiety.
The Big Picture
When a dentist treats multiple members of the same family, it allows them to spot things that might not be apparent if they just see one individual. Is everyone in the household having trouble with cavities? Does the parent have crooked teeth, meaning the child is more likely to experience them as well? Being able to see trends can enable a dentist to be more proactive in everyone's care, enabling them to identify potential issues early or even prevent them from developing in the first place.
You have enough to think about every day as is, but with a family dentist on your side, you can know that you and your loved one's smiles are in capable hands. Plus, your schedule will thank you when it's time for everyone's checkups!
About the Author
Dr. Allan Mohr is a cosmetic, family, and implant dentist that has looked after the smiles of Massapequa Park for over 30 years. In that time, he has garnered several awards and built a sterling reputation based on the quality of his work and level of customer service. If it's time for you or your child's next dental appointment, he is eager to welcome you into his office, and you can get in touch today by clicking here or calling (516) 541-7344.