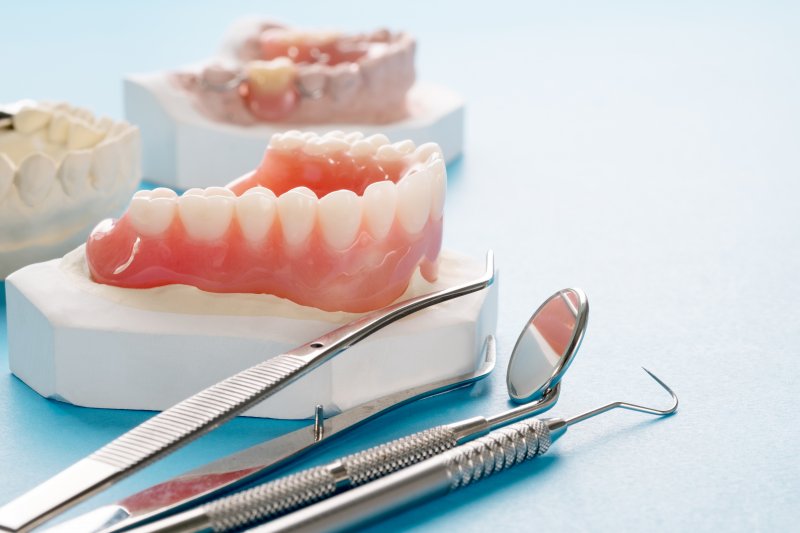 When it comes to choosing a tooth replacement solution that is affordable, functional, and customizable, many individuals opt for dentures. Vastly different from the restorations created centuries and even decades ago, today's creations are more natural in appearance and offer patients an improved day-to-day experience. But when it comes to determining the cost of dentures in Long Island, how much can you expect to pay? A local dentist shares which factors play a role in the estimate you'll receive and what you can do to stay within your budget for a new smile.
What Your Dentist Considers
No matter the type of restorative dentistry you need, it is your initial consultation that will serve as a baseline for your treatment. It is during this visit that your dentist will evaluate your particular problem, recommend appropriate solutions, and consider all the necessary factors that will determine how much you can expect to pay to achieve a healthier, more beautiful smile.
When it comes to dentures, every case is different, so there is no standard cost. Instead, your dentist will consider the following:
Materials Used: Most likely, your dentures will be made from acrylic, as it is durable and strong, but some dentists prefer to use alternative materials that are more affordable. Unfortunately, this can mean more frequent upkeep, so make sure to talk to your dental professional about the materials used.
The Type of Denture Needed: Your cost can vary based on whether you need a full or partial denture. While a partial only replaced a few teeth along an arch, a full denture replaces an entire row of teeth.
Pre-Denture Dental Work: If you are recommended for a bone graft, periodontal therapy, tooth extraction, or other restorative dental work, this will be figured into the overall estimate.
Will Dental Insurance Lower Your Expenses?
Naturally, if you have dental insurance, you'll want to find out if they offer coverage for tooth replacement prosthetics like dentures. Fortunately, most companies do agree to cover a portion of the cost, but it's important that you:
Determine if you'll be responsible for paying any co-pays or meeting a deductible before beginning your treatment.
Look at how much of your annual maximum you've spent this year. If applied to other procedures, there is a possibility that your insurer will cover less than 50% of the cost of your dentures.
Identify how you plan to pay the remaining balance after filing on your insurance. Many practices offer flexible financing through CareCredit and/or LendingClub.
If you are considering dentures to replace your missing teeth, your dentist understands it can be an overwhelming notion as to how you will pay for your new smile. Fortunately, your dental team can help you navigate the financial side of dentistry, making it as seamless and stress-free as possible.
About the Author
Dr. Allan S. Mohr is a cosmetic, restorative, and implant dentist with more than 30 years of experience serving the residents of Long Island and its surrounding communities. As a dental professional, he enjoys providing his patients with custom-made prosthetics that are comfortable, easy to maintain, and affordable. If you are looking to restore your smile with the help of dentures, visit our website or call (516) 882-3415.