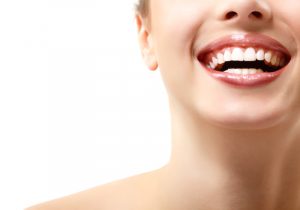 If your smile has lost its luster, it doesn't matter if it was lax oral hygiene habits, injury, or some other factor that caused it. For severely damaged teeth, Dr. Allan S. Mohr emphasizes that the most important thing is finding a solution. Sometimes, one or two individual treatments is not sufficient for transforming an imperfect smile. When a more comprehensive solution is required, the Long Island smile makeover comes to the rescue! Keep reading to learn more about how it works, and whether or not it's right for you — we've got everything you need to know right here!
What Is a Smile Makeover?
A smile makeover is a method that a dentist may employ when a comprehensive solution involving general, restorative, and/or cosmetic treatments is needed to repair a smile. Rather than performing these treatments in a piecemeal fashion, the smile makeover enables a more efficient and therefore effective method for transforming teeth.
The smile makeover may be recommended in the following cases:
Patients who have neglected their teeth for many years

People who have suffered facial injuries

People born without certain teeth

And other unique situations affecting the form and function of the teeth
As an expert general, restorative, and cosmetic dentist, Dr. Mohr specializes in this type of treatment. Browse through our Smile of the Month feature to see some of his best cases.
Smile Makeover Approaches
The specifics of your smile makeover treatment plan will vary based on your oral health needs as well as your smile goals.
Some of the most commonly-used treatments that may be employed in a smile makeover include:
Dental implants, which offer a comprehensive solution to tooth loss

Root canal to save severely decayed or damaged teeth

Crown and bridge

Porcelain veneers

, which are thin coverings made of dental porcelain

Dental bonding, a noninvasive alternative to porcelain veneers

And other restorative or cosmetic treatments
Benefits of a Smile Makeover
For patients dealing with significant dental damage or decay, a smile makeover offers a wealth of benefits. It is always best to approach big problems with big solutions — and that is exactly what the smile makeover aims to do. By treating the smile as a whole, rather than completing individual treatments over the course of several months or even years, you can feel confident knowing you are receiving the most effective treatment. What's more, entrusting your smile to the same dentist ensures that you are always benefitting from someone who is also an expert in YOUR smile.
Now that you know a little more about the power of smile makeovers, what are you waiting for? Find out whether or not you can benefit from one by contacting Dr. Mohr's office. We can't wait to help you love your smile.
About Dr. Allan S. Mohr
Dr. Allan S. Mohr is a trusted general, restorative, and cosmetic dentist providing expert dental services for patients of ASM Smile Creations. To learn more about his services or to schedule an appointment to discuss what is possible with the smile makeover, you are invited to contact the office at 516-541-7344.