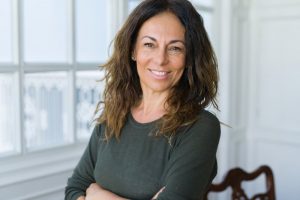 You had a great weekend catching up with your friends, but no one would be able to tell if they looked at the pictures. In every single one of them, you have this closed-lip smile that makes it seem like you'd rather be anywhere else. You loved the company, the only problem you had was actually your smile. Stains, chips, and noticeable gaps in your teeth make you feel extremely self-conscious, so your first instinct whenever the camera comes out is to just clam up and hope for the best.
If any of this sounds familiar, then cosmetic dentistry may be exactly what you need. It can improve every aspect of the smile to help someone enhance not only their appearance, but their confidence as well. Two of the most popular treatments are cosmetic bonding and porcelain veneers on Long Island. Both can deliver fantastic results, and both have been used by countless, satisfied patients. So…which one would be better for you? We put these two treatments head to head in today's blog.
Porcelain Veneers: Smile Like the Stars
If you've ever watched TV or a movie, seen an actor's smile, and thought, "How are their teeth THAT perfect?" then you were probably looking at porcelain veneers. They are the secret behind most of Hollywood's most stunning smiles. The treatment involves placing extremely thin ceramic shells over the front of the teeth to give them a more even and attractive appearance. With them, a patient can instantly fix stains, chips, cracks, and gaps while getting a smile that is consistently camera ready.
Cosmetic Bonding: Quick, Easy, & Beautiful.
With cosmetic bonding, you can get a more beautiful smile in the same time as the average lunch break. Your dentist simply applies a color-matched resin to a flawed tooth, and this allows them to reshape and sculpt the enamel to perfection. It's perfect for getting rid of small stains, chips, and gaps, and after about an hour, you're done, and no one will be able to tell where the resin ends and your tooth begins.
Which One is Right for You?
The big factors to consider when choosing between these treatments are how many teeth would you like to change and by how much? Have a single tooth with a minor stain that just needs a little help? Then cosmetic bonding would be ideal. Unhappy with your entire smile and basically want to hit the reset button with a makeover? If so, porcelain veneers might be the better choice.
Of course, there are many other things to consider, like your oral health, what you want your final results to look like, your budget, and so on and so on…Fortunately, when you visit a cosmetic dentist, they can help you decide after they give you an exam and listen to you talk about your goals. Based on their observations and your input, it will be pretty clear as to which treatment would be best.
So, if you're ready to stop hiding in pictures and really express yourself, the first step is to call a cosmetic dentist. Whether you end up getting cosmetic bonding, porcelain veneers, or another treatment, you can trust the next time the cameras come out, you'll have a carefree smile.
About the Author
Dr. Allan Mohr is a cosmetic dentist with 30+ years of experience serving on Long Island. Over the course of his career, he has completed thousands of hours of continuing education courses in order to provide care that is consistently comfortable, beautiful, and can be trusted to last. He offers a wide variety of cosmetic treatments, including cosmetic bonding, porcelain veneers, and many other solutions that can help a patient improve their appearance and confidence in just one or two appointments. To learn more about his practice and see why he's earned over 100 5-Star reviews on Google alone, contact us today.