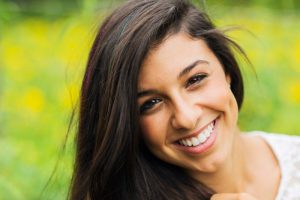 It's a brand new year, which means for many, it's time to finally put those resolutions into motion. Almost everyone will be working to improve themselves in some way, leading many to hit the gym or start a new diet. While these are certainly positive goals, they both ignore the first thing that people notice when they meet you: your smile. If you're hoping to look and feel your best in 2019, getting a smile makeover on Long Island is a great way to do it, and you'll be able to see results much faster compared to working out or dieting. Of course, with something as important as your smile, you don't want just anyone to do your makeover, but who should it be?
Before you crash headlong into the internet, here are 3 key things you should look for when searching for a cosmetic dentist.
1. Cosmetic Dentistry Experience
While disciplines like orthodontics and pediatric dentistry are designated specialties within dentistry that require certifications, any general dentist can actually call themselves a cosmetic dentist despite how much experience they actually have with aesthetically-focused treatments.  So first and foremost, look at a dentist's website to find what they have specifically done in relation to cosmetic dentistry.
Keep an eye out for cosmetically-focused continuing education and whether or not they are part of professional organizations. Being a member of the American Academy of Cosmetic Dentistry or the American Society for Dental Aesthetics, for example, shows that a dentist has spent considerable time providing the kind of services you'll want for your makeover. Speaking of which…
2. Their Cosmetic/Restorative Services
Every dentist's website should have a "services" section that shows every kind of treatment they offer. If you're thinking about getting a smile makeover, keep an eye out for the following:
Porcelain veneers
All-porcelain dental crowns
Cosmetic bonding
Teeth whitening (in-office & take-home)
Gum recontouring
Virtual Smile Design
Tooth-colored fillings
Full & partial dentures
Dental implants
Being able to provide this wide array of services means a dentist will have the skills to improve your teeth in whatever way you want. Just want them to be straighter and whiter? Need a few missing teeth replaced? Going over a dentist's services will make sure they have you covered.
3. Before & After Photos
A picture is worth a thousand words, right? Many dentists will have what is called a Smile Gallery on their website that contains photos of previously completed cases. Do you like what you see? Do they offer plenty of examples, particularly of the treatments you're interested in? These pictures will show you exactly what kind of work a dentist is able to provide, and typically, the more they have, the better.
How to Get Started
Once you've found a dentist who has the right experience, offers the right services, and has a well-documented track record of delivering beautiful results, the next step is to simply call them. Schedule a consultation where you can discuss your personal goals and determine what you want your final result to look like. Ideally, you'll work hand-in-hand with your dentist to design your perfect smile, and because you did your homework, you'll know with complete certainty that they'll be able to turn it into a reality.
About the Author
Dr. Allan S. Mohr is considered one of the leading experts in cosmetic dentistry in the country, he's been a part of the American Academy of Cosmetic Dentistry for over 25 years, and he strives to keep learning every year in order to better serve his patients. If you have any questions about getting a smile makeover, he is definitely the man to ask, and you can get in touch with him through his website.