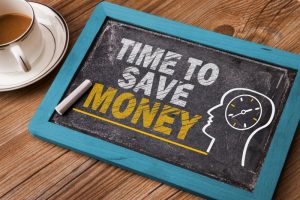 The holidays will be upon us before you know it, which means you and your smile likely have a ton of delicious food and pictures coming your way. Having a healthy set of teeth is always important, but that's especially true this time of the year. In the spirit of the holidays, Dr. Allan S. Mohr is happy to tell you that this is actually the best time of the year to visit your dentist on Long Island and save tons of money while you do it (whether you have dental insurance or not). Read on to learn why scheduling a quick appointment before 2019 will ensure that both your teeth and your budget are in good shape heading into the holidays.
Dental Insurance: Use It or Lose It!
More than 70 million Americans have dental insurance either through their employer or a private plan, and if you count yourself among this group, then the clock is ticking. How so? Most plans have what is called an annual maximum, or the most it will pay for care within a given year. This amount usually ranges between $1,000 and $1,500.
However, most people only use a tiny fraction of this amount, and any leftover money will not rollover into 2019. This means that whether you have $7 or $700 left in benefits, if you don't use them before January 1st, that money will just go straight back to the insurance company. Every year in the US, this policy leads to hundreds of BILLIONS in lost benefits and much needed care.
But, if you come to see us here at Smile Creations before December 31st, we can easily help you maximize your benefits and not leave any money on the table. We're happy to accept all plans regardless of provider (as long as they allow you to pick your dentist). You can get a checkup and cleaning for little to no out-of-pocket cost, or we can place that crown or filling you've been needing for a significant discount. In any case, if you wait until next year, you'll end up paying more for a treatment you could easily get now!
Another Way to Save
However, if you currently don't have dental insurance or require a procedure that won't be fully covered by your policy, you can still get what you need and save this season. Our practice also accepts low-to-no interest payment plans from CareCredit and LendingClub, two third-party financiers we have worked with for many years. With them, you can quickly sign up for a plan that's perfect for your budget right through our website. They'll break up the cost of your care into smaller monthly payments, and you'll never have to deal with any unexpected fees, surprise charges, or prepayment penalties.
Don't Forget Our Specials
'Tis the season of giving, right? At Smile Creations, whether you are a new patient or have been with us for years, you can also instantly save money on a wide variety of services thanks to our numerous specials. With them, you can get:
Come See Us & Save
Saving on your dental care is always a great idea, and at Smile Creations, we're ready to take great care of both your teeth and your wallet this holiday season. To learn more about how you can spend less and get more with us before 2019, give us a call today.