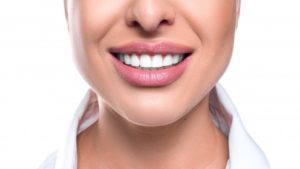 Whenever you see your smile, does your attention always go to your gums before your teeth? A "gummy" smile is one where the teeth are overshadowed by the soft tissues near them, which can cause them to appear short, stubby, or uneven. This issue is more common than you might think, but what causes it in the first place? More importantly, what can be done to fix it? You'll find the answers to these questions and more in today's blog.
The Reasons Behind a Gummy Smile
Tissue Overgrowth
As a person's mouth and teeth are developing, sometimes the gums can grow too extensively and cover more of the teeth compared to the average person. In addition to affecting someone's appearance, this issue can also potentially increase the risk of gum disease.
The Size & Shape of Teeth
Often, the gums actually have little to do with a "gummy" smile, with the problem stemming from small or misshapen teeth. Undersized teeth may be completely natural, or they may appear short due to chronic teeth grinding (or bruxism) that has slowly worn them down, changing the ratio of gums to teeth.
The Lips
The perfect smile shows just the right proportion of teeth, gums, and lips. The lips are what move to reveal and frame the smile, right? If the lips are naturally thin, or if one contracts too much due to an overactive muscle, this can reveal much more of the gum line and make it appear larger than the teeth.
Possible Solutions
Fortunately, for those who are self-conscious about this issue, cosmetic dentists are able to offer a variety of solutions that can result in a more balanced and attractive smile. Some of these include:
Laser Gum Recontouring: With this treatment, a soft tissue laser is used to gently remove excess tissue to reveal previously hidden enamel, instantly making the teeth appear longer.
Crowns/Veneers: If the teeth are too short or worn, a dentist can place custom-made restorations over them to give the smile a better shape and contour.
Whitening: Sometimes, the simplest solution is the best! For patients who want their teeth to outshine their gums, whitening is often all that's needed. Brightening the teeth can make them appear larger and draw attention away from the gums without changing them at all.
How to Choose the Right Treatment
Suffice it to say, if you are unhappy with your gummy smile, you don't have to just live with it. All you need to do is schedule a consultation with a cosmetic dentist who offers these treatments, and they'll help you choose the procedure that best suits your smile, budget, and taste.
And afterward, the results will be permanent, meaning you can trust that your smile will always be ready to light up the room, and you'll never have to worry about your gums getting in the way again.
About the Author
Dr. Allan Mohr is a highly-respected cosmetic dentist who has been serving the Massapequa community for over 30 years. He has earned several awards and still rigorously pursues continuing education to offer the gentlest and most effective care possible. He has literally helped countless patients enhance their gummy smiles, and if you would like to learn more about what he could do for you, schedule a consultation today.