Digital Smile Design & All-Porcelain Crowns
Smile of the Month
July 2018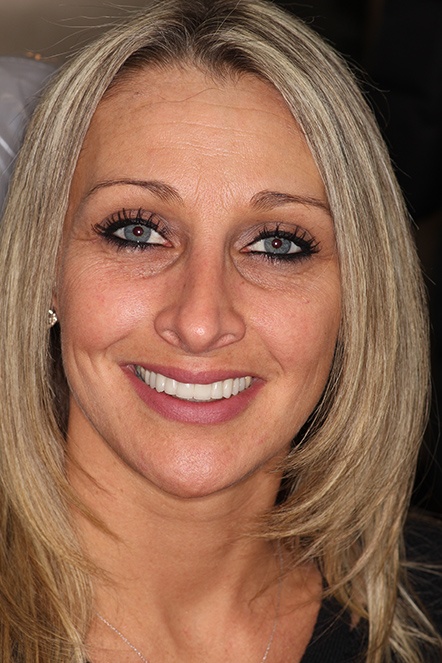 Dental Crowns Transform Erin's Smile
Unlike many of our Smile of the Month feature stories, Erin never neglected visiting the dentist when she needed to. In fact, she had undergone her fair share of dental work when she visited Dr. Mohr's office for the first time. She was there because she was tired of the visible dental work that showed anytime she spoke or smiled. Crowns, fillings, and more fillings, Erin felt like that was the only thing anyone ever noticed. She was ready for a solution, and Dr. Mohr stepped up to the plate.
Erin had heard about Dr. Mohr and his excellent work through a friend who had veneers performed by him years ago. The friend was thrilled with the results -- and Erin saw through her what a difference excellent dentistry can make for a person's outlook on life. After far too much time spent hiding her smile, she made an appointment.
During the initial cosmetic consultation with Dr. Mohr, Erin expressed her wishes for her smile, pointing out the areas that bothered her most and describing what her image of perfection would look like. Dr. Mohr performed a comprehensive examination to identify key areas for treatment to improve the form and function of her smile -- or the way it would look and work. And just like with all his patients, Dr. Mohr was able to present Erin with a digitally-enhanced version of her smile so she could get a good idea of what her smile makeover would look like once finished.
Erin didn't think twice after she had seen the digital mock-up. It was exactly what she had been imagining, with an all-porcelain crown placed on each of her imperfect front teeth. Dental crowns are thin restorations that can be bonded securely onto a visibly damaged tooth. This common solution is completed over the course of just two visits to the dentist's office and can restore the size, shape, strength, and overall appearance of any tooth. It was perfect for Erin.
Erin says Dr. Mohr's artistic eye for color was evident throughout the process and with the results. Today, she enjoys a radiant smile that plays off of her beautiful eyes perfectly. Now, this patient loves her smile… and the only thing she regrets is that she didn't visit Dr. Mohr for that initial consultation much, much sooner.
This story is just one of the many that speaks to Dr. Mohr's ability to transform imperfect smiles with skill and artistry. In Erin's case, dental crowns did the trick -- but your own smile may require dental veneers, implants, teeth whitening, or all of the above. Whatever the recipe, the end result is a smile you'll love once again -- and that is worth so much. If you are ready to discuss what might be possible with your own smile makeover, we invite you to contact the office of Dr. Allan S. Mohr at 516-541-7344 today.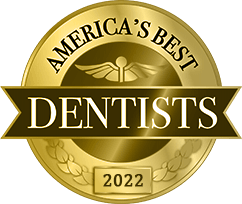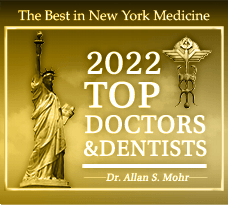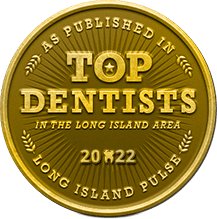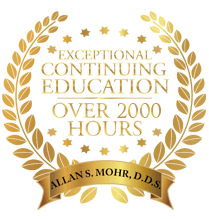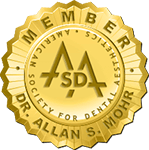 Ask Us

How

We Can Change Your Life