Dental Implants
Smile of the Month
October 2019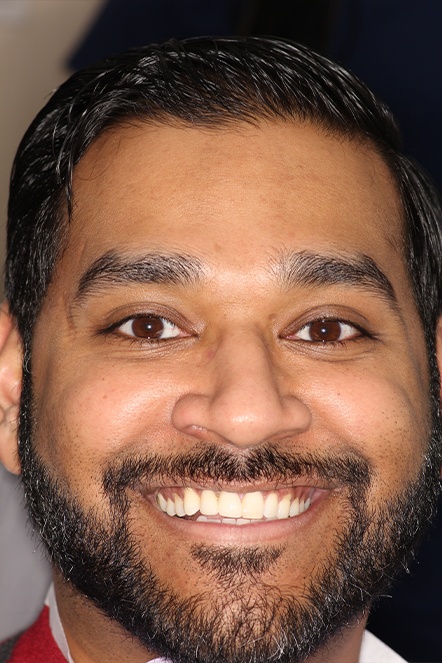 As usual, this month's Smile of the Month feature can't stop grinning since he came to Dr. Mohr.
Shaun was injured a while back and fractured his top right front tooth -- maybe one of the most important ones, cosmetically -- and after that, he didn't know what to do to fix it. Another dentist told him he would need a flipper denture until a partial denture could be made, neither of which Shaun wanted. He knew there had to be a better solution, so he booked a visit with Dr. Mohr.
Worth the Drive
Living in upstate, Shaun wasn't exactly right next door to our office in Long Island. He made that first trip, though, and today he says he is so glad he did. After a single consultation with Dr. Mohr, Shaun felt as though his smile problems had been solved -- or would be soon. As he puts it, "Thank God I found Dr. Mohr."
This cosmetic and restorative dentist knew he didn't need a partial denture, that he would be a good candidate for a dental implant instead. Dr. Mohr laid out a plan to save Shaun's smile with an excellent periodontist to replace his failing teeth with dental implants.
Coming from Upstate, Shaun's treatment plan was a little bit extended to accommodate his busy schedule. But Dr. Mohr's office always made sure to book his appointments immediately so there wasn't any time wasted. Eventually, the process was completed -- and Shaun can now enjoy his excellent results for life.
Shaun, In His Own Words
"This is probably the best dentist out there. I thought only celebrities or self-pay individuals could get this plastic surgeon-type attention to detail. My teeth look better than the ones I was born with. I really thank you, Dr. Mohr, sincerely. I had an accident and fractured my top front right tooth... awful, I know. Thank God I found Dr. Mohr.

Due to my crazy life, I was initially a loss to follow-up... but I came back because I knew he was the best. Keep in mind, I drove from upstate New York to come to every appointment. They scheduled me immediately. He laid out a plan with an excellent Periodontist. Everything went like clockwork over a year and I can say with confidence this is the best dentist. In the past, another dentist said I would need a flipper and other nonsense.

Dr. Mohr saved my smile. I love the way they treat you like a person. The staff are wonderful. I highly recommend this dental practice, which I feel lucky to be part of."
Start Your Own Smile Journey
If Shaun's story resonates with you, it may be because you are dealing with dental problems that you would like to have fixed. Don't wait to transform your smile! Dr. Mohr and his wonderful team can help. To book a cosmetic consultation, contact their Massapequa dental office today. You'll be so glad you did.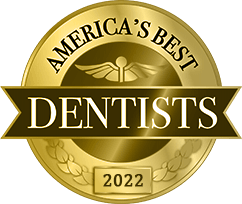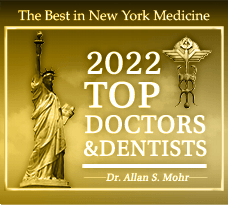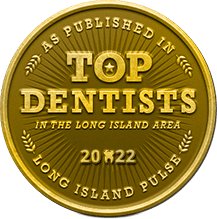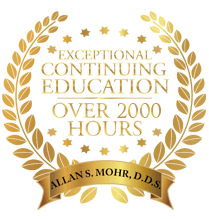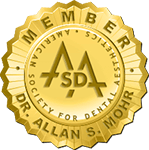 Ask Us

How

We Can Change Your Life