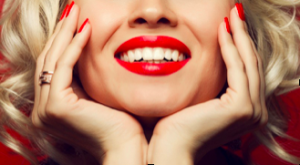 Are you completely satisfied with the appearance of your teeth? Cosmetic dentistry procedures can take your smile from a 5 to a 10+ — as long as you choose the right team to handle the job. Treatment plans focused on esthetics may take place over the course of multiple procedures, so you are entering into a real partnership when you choose a cosmetic dentist. To make sure you are getting excellent results that will last and last, do your research beforehand. Find the right questions to ask when searching for the best Long Island cosmetic dentist below!
Q: How Long Has the Dentist Been Practicing?
Experience is a good indicator of success in cosmetic dentistry. More and more dentists are adding aesthetic services to their list of treatments, but you want someone who has truly studied the art. Finding out how long your potential cosmetic dentist has been practicing beforehand can help you identify who may be right for the job.
Q: Are There Any Case Studies to Browse?
Speaking of experience, a cosmetic dentist who has been practicing for a while should have a number of successful before and after photos to show prospective patients. These case studies can be helpful for you not only because they display the experience of the cosmetic dentist, but also because they can give you an idea of what is possible with your own smile.  
Q: What Are My Options (and Alternatives)?
While you are still in the evaluation phase, you can ask your cosmetic dentist to give you an idea of what your treatment plan would look like. Ask about each procedure in detail, including what possible alternatives might be and the pros and cons of each. You want to make sure that your cosmetic dentist will take a personalized approach when it comes to your treatment plan.
Q: What Technology Is Used?
Dental technology is advancing quickly, and with digital and laser dentistry, a number of cosmetic procedures are faster and more comfortable than ever before. Make sure your dentist uses the most advanced tools and technology — like the soft tissue laser, an intraoral camera, and virtual smile design.
Q: Will My Results Still Look Natural?
It's rare that someone actually wants a super-white, false Hollywood smile. That is achievable if it's what you desire — but if you would still like your teeth to look natural, and wonderfully so, then you want to make sure your dentist takes a personalized approach to each and every smile. Ask how they will keep the natural appeal of your teeth throughout the treatment plan. Procedures like porcelain veneers can be customized with tiny imperfections to produce a beautiful, interesting smile.
These are just a few questions to ask to get a good idea of whether or not a cosmetic dentist is cut out for the job. Doing your research beforehand will help to ensure that you get the very best results for your new smile! 
Meet the Practice
Dr. Allan S. Mohr has been a practicing cosmetic dentist for decades and is known as a true leader in the field. If you are searching for a professional to transform the appearance of your smile, do not hesitate to contact the office at (516) 882-6588 today.