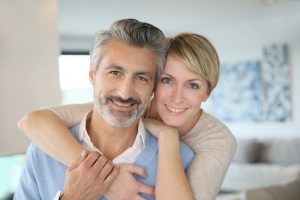 With so many options for a dentist available these days, it can be difficult to choose the right one for you and your family. It is common to turn to online reviews in search of the best dentist ratings on Long Island — but concentrating only on these write-ups without doing any more research can be a mistake. Keep reading to find out why it's worth it to do a little more digging for your dentist!
Going beyond 5-Star Ratings
You have probably experienced for yourself how easy it is to give out a quick 5-star review when you are really happy with a service or product (or if you're encouraged to do so for a discount). Doling out a 1-star review is equally easy. However, are these "reviews" really all that meaningful? Choosing a dentist, doctor, or even a barber with 100 or 1,000 5-star star reviews certainly does not mean you are automatically going to get the very best care. When it comes to reviews, quality is truly better than quantity.
Look for Lives Changed
So, if we are going beyond simple 5-star reviews, what can you look for? You can still turn to online reviews, just know what to look for! Rather than quick awards given, read between the lines to search for details that indicate a life truly changed through wonderful dentistry. Longer, more thorough, and well-detailed write-ups will tell you a lot about what you can expect from a prospective dentist. When you find one, it says someone was so affected by their experience that they were motivated to take the time to share it with others. Like you!
Story-Like Reviews
There is one dentist in Long Island who has a number of in-depth, high-quality reviews or case studies to share with current and prospective patients. People of all stages of life have had exceptional experiences visiting Dr. Mohr — and these quotations can demonstrate just that. Here are some favorites:
"The experience that I had at Smile Creations was an amazing one. The staff was incredibly nice and Dr. Allan Mohr was extremely caring and helpful. I had veneer work done and he really helped me achieve the smile I was looking for." -Christian
"[Dr. Mohr] patiently explained what was required and assured me he could get the job done in the short amount of time I had. I couldn't be happier with the results! My smile is beautiful again!  Friends and family have been amazed at the transformation. Thank you Dr. Mohr. You're incredible!" -Ellen
"Simply put, Dr. Mohr is the best dentist I've ever met. His work speaks for itself. The highest-quality care to get the perfect results." -Shawn
See what a great review looks like? It's worth so much more than JUST a 5-star review! Make sure your dentist has these… and then go find out for yourself why.
Meet Dr. Allan S. Mohr
Dr. Allan S. Mohr is the trusted general, preventive, restorative, and cosmetic dentist serving Long Island. He is known for transforming lives and changing lives through his exceptional care. To find out why Dr. Mohr's patients are so satisfied, don't wait to contact him at (516) 882-6588!