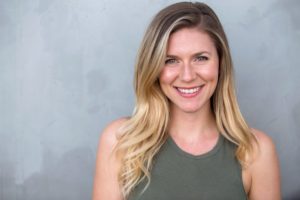 One of the biggest benefits of veneers is that they can make permanently stained teeth look pristinely white. However, while the porcelain material is stain-resistant, it isn't stain-proof, so it is possible for veneers to gradually darken over time. If this happens to you, can you simply whiten your veneers like your regular teeth? Before you go to the store to buy a take-home kit, be sure to read what a cosmetic dentist has to say about this below.
No, You Can't Whiten Veneers
It is not possible to whiten veneers just by applying a bleaching gel to them. That's because today's gels are designed to work with enamel, not dental porcelain. If your veneers start to take on a yellowish or brownish hue, and you use a whitening kit, it will only brighten the teeth that are not covered by veneers, giving you a multi-colored smile. Needless to say, no one wants this, but thankfully, there is a definitive solution to this problem.
How to Fix Stained Veneers
Like most other dental issues, the first thing you should do in this situation is contact a cosmetic dentist. When you come in for an appointment, they'll evaluate your veneers and teeth in order to come up with a solution. Most likely, they will advise replacing the stained veneers as well as whitening your teeth, which should ultimately create a uniformly white smile. The new veneers will be perfectly color-matched to your teeth so that no single one sticks out, ensuring you feel confident every time you speak and smile.
On average, this process will likely take two to three appointments to complete. It will involve the initial exam, removing your old veneers, whitening your teeth, and taking impressions so your new veneers can be fabricated and placed.
How to Keep Your Veneers Nice & Bright
Fortunately, there are many things you can do to prevent veneer staining from becoming worse or even occurring in the first place:
Reduce your consumption of stain-causing foods and drinks, i.e. coffee, tea, wine, richly pigmented sauces, etc. (if it will stain your shirt, it will stain your teeth!)
Brush your teeth twice a day for two minutes each.
Floss and rinse your mouth to remove staining particles from between your teeth.
Visit your dentist for a cleaning and checkup at least twice a year.
By following these simple steps at home and routinely seeing your dentist, they can help you avoid veneer staining for as long as possible, or when it does occur, they can take care of it before anyone else notices. That way, the only thing the world will see is your brilliant, eye-catching smile.
About the Author
Dr. Allan Mohr is an award-winning cosmetic dentist who has served the Massapequa area for more than three decades. As a leading provider of veneers, he knows how to help patients keep their new smiles as white as possible for decades to come. If you're unhappy with the color of your veneers or any other aspect of your smile, Dr. Mohr is eager to help, and you can learn more by contacting him today.