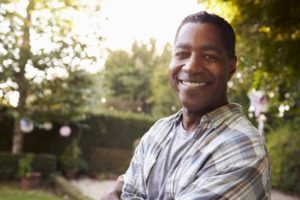 In the world of cosmetic dentistry, you don't need to spend a tremendous amount of money to get dramatic results that will last. With a treatment like cosmetic bonding, a patient can literally have their smile transformed over the course of a single short appointment, all without having to be numbed. With this fast and simple treatment, you can make three of the most common dental flaws disappear almost instantly.
1. Permanent Stains
In most cases, teeth whitening is all that's needed to remove dental stains caused by years of tobacco use or exposure to richly pigmented foods and drinks. However, some stains (like those caused by genetics or medication) are resistant to whitening, in which case cosmetic bonding may be the better option. The dentist will apply a color-matched dental resin to cover the tooth, and the shade will be noticeably brighter while still matching the teeth around it, creating an attractive, uniform smile.
2. Chipped Teeth
A wide variety of accidents can result in chipped teeth, which in addition to not feeling great, also don't look that good either! In the case of a chipped front tooth, placing a veneer over it is usually the best solution. However, cosmetic bonding can provide similar results at a lower price, which makes it ideal for more budget-minded patients. The bonding can be affixed and artfully sculpted by the dentist to replace the missing portion of enamel, helping the tooth look (and function!) like nothing was ever wrong with it.
3. Gaps
For a long time, the only way to close a noticeable gap between teeth involved undergoing orthodontics, such as Invisalign or metal braces. While these approaches are extremely effective, many patients don't want to undergo a years-long process just to close a single unsightly space in their smile. Alternatively, cosmetic bonding can be applied to one or both teeth on either side of the gap to build them up and narrow it. As opposed to taking 6-18 months, most cosmetic bonding treatments can be completed in as little as an hour, allowing a patient to enjoy their new smile in record time.
The smallest imperfection can make a huge difference in the appearance of a smile as well as someone's confidence. Fortunately, cosmetic bonding is specially designed to handle these types of minor problems quickly and effectively. You don't need to break the bank or wait for weeks to achieve the look you've always wanted. With cosmetic bonding, getting a truly stunning smile is as easy as scheduling an appointment!
About the Author
For more than three decades, Dr. Allan Mohr has provided award-winning cosmetic dentistry to the Massapequa area and beyond. He has helped thousands of patients achieve their ideal look with cosmetic bonding and many other aesthetically focused dental treatments, and he's eager to do the same for you. To learn about everything he has to offer and take a step closer to your perfect smile, contact him today.