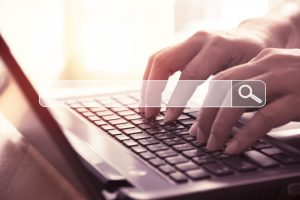 Thanks to the internet, looking for a dentist is easier yet more complicated than ever, as a single search will show you hundreds of websites and countless practices to choose from in less than a second. How can you cut through the clutter and find that perfect Massapequa Park dentist? Rather than spending hours reading every single word on a dentist's website, there are really only 7 things you should pay attention to. By focusing on them, finding the right dentist will only take a fraction of the time.
1. Location
A dentist could be the absolute best in the world, but it really doesn't matter if their practice isn't conveniently located relative to where you live. Before you look at anything else, check a practice's address to make sure you won't have to make a lengthy trek whenever it's time for a checkup.
2. Hours
Is the dentist's office open when you're actually available for appointments? Finding a practice with a schedule that works for you will make it much easier to maintain regular visits.
3. Payment Options
It's important to make sure that a practice has payment options that suit you. It should be relatively easy to see whether or not they'll accept your insurance or offer flexible financing options for treatments that typically aren't covered, like cosmetic dentistry.
4. Services
Ask yourself, "Does this practice provide the treatments I actually need?" Almost all will do checkups and cleanings, but what if you need a few teeth repaired or replaced? What if you're interested in getting porcelain veneers or starting that makeover you've always wanted? A quick look at the services page on any website will make sure the dentist has you covered.
5. Specific Parts of the Dr.'s Bio
Every single dentist you see will have gone to dental school, so rather than just looking for their degree in their bio, keep an eye out for a specific phrase: "continuing education." These are courses a dentist chooses to take after completing dental school in order to improve their abilities and keep themselves up to date on the latest technology, techniques, and research. If a dentist has a lot of continuing education (and if it's focused on a particular type of dental care that you want), then you can trust they'll be able to offer top-notch care and deliver quality results.
6. Look at their Smile Gallery
Reading about a dentist's qualifications can be helpful, but do you know what's even better? Actually looking at previous cases they've completed. A Smile Gallery will have before & after pictures of real patients the dentist has helped throughout the years, and you can decide whether or not you like their work. This is especially useful if you're hoping to get a cosmetic procedure that will drastically change the appearance of your teeth.
7. Read the Reviews
If you want to know what it's really like to visit a practice, it's best to see what actual patients have to say, which you can do by reading online reviews. These can reveal how friendly (or not!) the dentist and their team are and show the lasting impression they leave on their patients.
And that's it! By just looking at these 7 specific items on a dentist's website, you'll be able to find a practice that is convenient, affordable, and able to deliver the kind of care you want. With all the time you'll save searching online, it's the perfect opportunity to call the practice and schedule your first appointment!
About the Author
Dr. Allan Mohr is a general and cosmetic dentist with 30+ years of experience serving the Massapequa Park area. Over the course of his career, he has completed thousands of hours of continuing education courses in order to provide care that is always comfortable, beautiful, and can be trusted to last. To learn more about his practice and see why he's earned over 100 5-Star reviews on Google alone, contact us today.