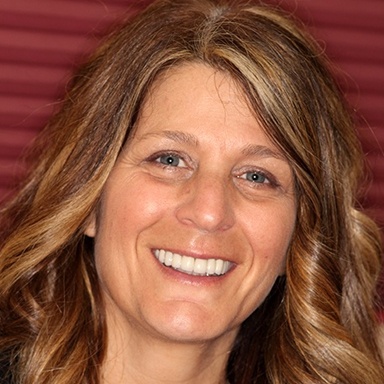 Whether you're getting ready for a wedding, looking to jump back into the dating pool, or are beginning a job search, the power of a beautiful, confident smile can't be understated. One quick internet search will take you to dozens of studies where gorgeous white teeth have directly led to more success and satisfaction in just about every pursuit you can imagine. But, what if you're unhappy with how your teeth look? Do stains, chips, cracks, or gaps make you think twice before smiling in front of friends or strangers? If so, a smile makeover on Long Island could completely turn this around and give you the boost you need. What exactly is a smile makeover, though? How does it work? You'll find answers to these questions and more in today's blog!
 Smile Makeover 101
A smile makeover is all about you, in that you and your cosmetic dentist work together to formulate a treatment plan that will turn your goals into a reality.
Looking to just brighten your teeth? Hoping to close obvious gaps and fix a few crooked teeth in the process? All of this and more can be done with a makeover, and the first step is to partner with a qualified cosmetic dentist with a long history of satisfied patients. The best way to make sure you're choosing the right dentist is to look at pictures of previous cases they have completed. If you like what they have done for other people, you'll probably enjoy your results as well!
A Smile Makeover Can Fix All of the Following Flaws…
…at the same time:
Stains
Large chips
Obvious cracks
Minor tooth misalignments
Teeth that are undersized or misshapen
Old metal restorations that stick out in the smile
What to Expect During Your Smile Makeover
After you and your dentist have discussed your aesthetic goals, it's now a matter of coming up with the right treatment plan, which will consist of a custom selection of procedures tailored to you. A few of the most popular ones include:
Porcelain Veneers: Thin restorations are applied to the teeth to improve their shape, size, and color at the same time.
All-Porcelain Crowns: These can be used to repair damaged or decayed teeth as well as replace old silver crowns with a much more natural-looking alternative, creating a more pleasing appearance overall.
Teeth Whitening: Stains caused by coffee, wine, tobacco, and aging can be lifted using a powerful bleaching gel that breaks up dental discoloration at the molecular level.
Gum Recontouring: An overly prominent gum line can be lessened and reshaped to help the teeth appear longer and give the smile better proportion.
Over the course of multiple appointments (sometimes as little as two depending on your case), you'll see as your perfect smile comes together when each procedure is completed.
Why You Should Visit Smile Creations for Your Makeover
Our team is led by Dr. Allan Mohr, a highly-respected cosmetic dentist who has been helping patients achieve their dream look for more than 30 years. In addition to his decades of experience, he is also a member of the American Academy of Cosmetic Dentistry as well as the American Society for Dental Aesthetics, two organizations that set the standard for cosmetic dentistry in this country as well as around the world. Through them, he's able to keep up with the latest trends and integrate the newest technology and techniques into his practice so he's able to provide even better results in less time.
To see what it's like to visit Dr. Mohr, you can read stories shared by real patients here. We're sure you'll appreciate everything they have to say! If you'd like to schedule a one-on-one consultation so you can get answers to your questions and start your smile makeover right away, give us a call.