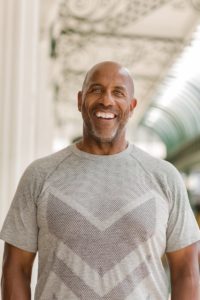 If you flip through the channels (because you're old school) or scroll through a streaming service, you won't have to look hard to find a program that features some type of makeover. Often, these include a smile makeover, which might sound like exactly what you need if you have several broken, decayed, or missing teeth. Many dentists offer this type of treatment, but if your dental issues are more than just aesthetic problems, then you might actually need a full-mouth reconstruction on Long Island instead. This type of care won't just help your smile look great, but function properly and finally be pain-free as well.
The Difference Between a Smile Makeover & Full-Mouth Reconstruction
In a nutshell, a smile makeover is meant to only improve the look of your teeth, while a full-mouth reconstruction can repair damage and enable them to function properly again. A makeover can certainly give you whiter, straighter teeth, but the treatments they typically involve can't help with large chips, cavities, or absent teeth. Plus, people in need of a full-mouth reconstruction also tend to have ongoing pain and bite problems, which are well beyond the scope of a smile makeover.
How Does a Full-Mouth Reconstruction Work?
Full-mouth reconstructions are usually recommended for patients who have multiple structural issues with their teeth and bite. Before using veneers, cosmetic bonding, or whitening to help with someone's appearance, a full-mouth reconstruction will involve applying treatments like crowns, bridges, and implants to rebuild the teeth. A patient may also undergo orthodontic treatment with Invisalign to ensure their bite comes together properly, which can prevent TMJ-related pain and excessive tooth wear. Every full-mouth reconstruction is unique based on a patient's situation, and the particular procedures used and what order they are applied will be determined by someone's dentist.
How to Get Started
If you've desperately needed to do something about your teeth for years, but you haven't known how to get started, the first step is simple: call a dentist and set up a consultation. Be sure to choose a dentist who has plenty of experience completing more comprehensive cases, and read their bio closely to see what type of advanced training they have completed. With the right dentist, they won't just remind you of your problems, but work towards solutions that will give you a lasting, healthy smile you'll also be proud to show off.
Your smile's best days are ahead of you, and it can all begin with just one phone call. Your only regret will not be doing it sooner!
About the Author
Dr. Allan Mohr is a cosmetic and implant dentist based on Long Island with more than 30 years of experience. He has completed several full-mouth reconstructions and smile makeovers, so he can easily let you know which treatment would best suit your situation. His practice is currently seeing patients for ALL procedures (you'll find a list of COVID-19 safety measures here), and you can schedule a one-on-one consultation by contacting him today.